We are pleased to publish our 2011 Crowdsourcing Industry Landscape. This year's Infographic presents a comprehensive selection of crowdsourcing sites and projects. We have selected what we consider to be the best examples of crowdsourcing initiatives for each of the seven top-level industry categories:
We have also included a selection of crowdsourcing and crowdfunding tools that support collaboration, communication and sharing amongst distributed groups of people.
All sites are listed in Crowdsourcing.org's Directory of Sites where you are able to click-through and read detailed information about each initiative.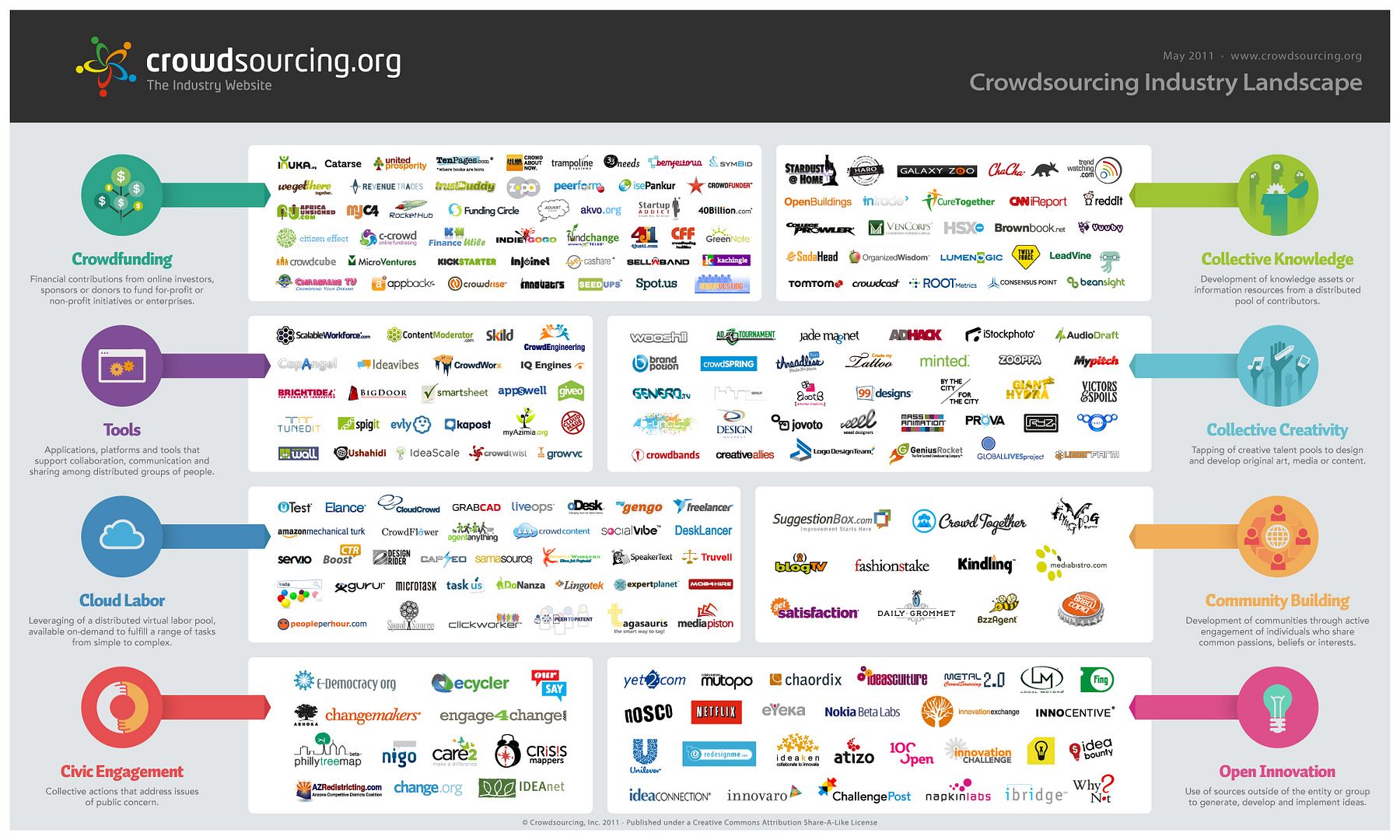 You can download a high-resolution copy here.