The use of the term crowd-sourced as part of the in-phone display text on the iPhone 4S marks another landmark event in the adoption of the term crowdsourcing.

I've been taking note of any signs that give rise to the term crowdsourcing entering the mainstream lexicon. One interesting indicator is the statistics on the number of monthly searches of the term. Over the last twelve months the number of global monthly searches has nearly doubled from just over 60,000 a month to 110,000 month, today.
If you look at the peaks, not surprisingly, they coincide with news items that either report the use of crowdsourcing by big companies (i.e. [B] Microsoft) or by articles on crowdsourcing by big publications (i.e. [A] – Information Week, [D] – Business Week, [G] – Forbes).

Looking at other important media companies, in August 2009 CNN published an article that used the first used term crowdsourcing in its article GPS hackers blaze trails with crowdsourced maps, a piece highlighting the informational and cost advantages of crowdsourcing digital map information over expensive off-the-shelf products from companies such as Garmin.

Another important milestone for me, being a Brit, was in July 2010 when I read an article published by the BBC titled "Should we trust the wisdom of crowds?" with the byline "A problem shared is a problem halved, goes the old saying. But what happens if you share a problem with millions of people? Are you left with a millionth of a problem? Or just lots of rubbish suggestions?" I noted that this was the first time that the BBC had published an article using the term crowdsourcing – just to cover their bases and keep their future options open, they also used the term "crowd sourcing" in the caption of an image used in the article.

So history shows that every time a well-respected and influential firm uses crowdsourcing, talks about crowdsourcing or endorses crowdsourcing, the crowd gets bigger! The number of searches jumps, the number of customers jumps, the number of crowdsourcing workers jumps and our site readership jumps.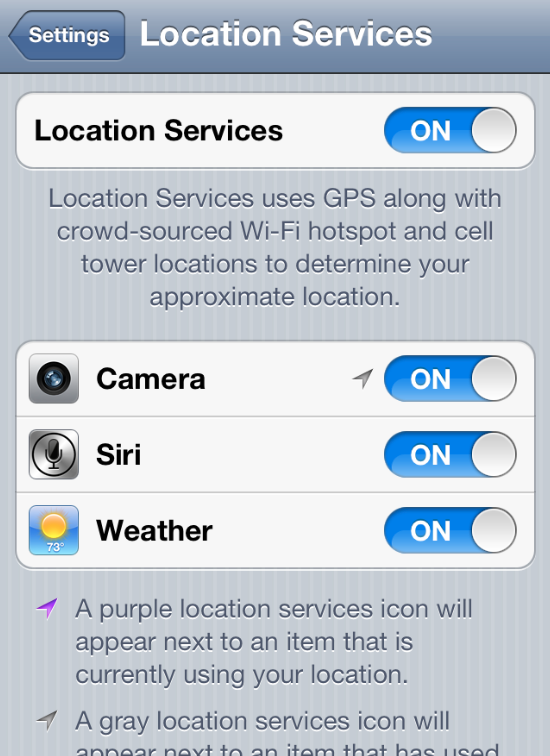 So how cool was it when I discovered the new iPhone 4S (using iOS 5) states that its location services use, as well as GPS data, crowd-sourced Wi-Fi hot spots and tower locations to determine the user's location. So, let's wait for a new peak in the number of "crowdsourcing converts" as the millions of iOS 5 users (available as an iPhone 4 OS upgrade through iTunes as well as the installed standard OS on a 4S), that aren't already familiar with the term crowdsourcing, begin their quest to find out why it's taken them until now to get with the program.