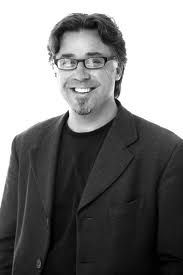 A worldwide survey developed by blur Group showed that nearly half of entrepreneurs and start-ups are developing 'knowledge-as-a-service' (KaaS) business models and crowdsourcing is a popular method to jump-start projects.

The study had reviewed the 1,546 members that had participated on the Innovatrs Exchange www.innovatrs.com, an innovation platform where corporations worldwide can discover, partner with or invest in innovative startups and entrepreneurs.

Crowdsourcing.org interviewed Philip Letts, the founder and CEO of blur Group, a London based international crowdsourced creative group with 11,784 creatives all over the world delivering relevant design, marketing, advertising, media and ideation services. Its main clients are CNN, Financial Times, GE Healthcare and Ralph Lauren.

According to Mr. Letts, using communities like Innovatrs to connect with funding and like-minded people has proven to be effective in getting projects off the ground. The research found that the most prominent sector is 'knowledge-as-service' (34%). Other business areas include creative services (18%), technology (13%), web-internet (12%), green technology (10%), manufacturing (7%), mobile (4%) and biotechnology (2%).


Crowdsourcing.org: Why do you think green technology and web-internet represent only 10% and 12% respectively, when they are traditionally areas that receive a high degree of innovation?

Philip Letts: This study shows that a new type of innovative business model is emerging: the knowledge-as-a-service (KaaS) offering. While we're still seeing web technologies and green businesses making waves, it's companies that offer ways to bolster existing businesses or develop new methods that are emerging.

Now of course this may simply be a reflection of the economic impact on the start-up environment; where entrepreneurs are using their skills to build their revenue stream to support the development of their groundbreaking tech, perhaps as an easier option than going through the financing route.

We know that while the green tech movement is gaining ground, it is also one of the longest lead times from idea to launch: entrepreneurs in this sector have to find ways to keep funds coming in during this lead time. And although the time to market for most web offerings isn't as long as in the green-tech sector, there is still the idea that development for other people to support your own development is a viable business model.

The survey showed as well that a significant number of entrepreneurs belong to the "digital natives" generation, and are focused on developing ways to leverage technologies to stimulate global business. Nearly one-quarter of entrepreneurs are under the age of 30, with the average age being 39, according to blur Group.

"We've seen that the "digital natives", those that grew up digital technology, are more likely to develop innovative business models and are looking for ways to more efficiently jump-start their businesses," said Mr. Letts. "Innovatrs provides a platform for these entrepreneurs to connect, build a community and get their projects off the ground."

Crowdsourcing.org: Are we talking about digital natives creating digital based businesses?

Philip Letts: These "digital natives" have only known a networked existence and are increasingly looking for innovative ways to generate new business models in all sectors. We've seen an increasing number of younger entrepreneurs joining the exchange, suggesting that they be more wiling to take the risk to strike out on their own - and yes that's likely to be in the digital field.

Crowdsourcing.org: Are there any other methods being used in addition to crowdsourcing?

Philip Letts: Many entrepreneurs are looking for new ways to build relationships and partnerships. The benefit of working through a community like Innovatrs, is that they can connect with relevant people from around the world. Entrepreneurs are also tapping into social media marketing as a way to self promote or joining online communities where they can interact with like-minded people.

Crowdsourcing.org: Is the recent agreement between Coca-Cola and Music Dealers an example of this partnership?

Philip Letts: The recent partnership between Coca Cola and Music Dealers is an example of how businesses are turning to sourcing as a method to jump-start their projects, particularly with ideation. Innovatrs is an exchange where businesses wanting to do something like this can brief their partnering requirements with a pool of innovative businesses ready and able to respond.

Crowdsourcing.org: Is this kind of movement creating a new "global platform"? Something like transnational crowdsourced workforce?

Philip Letts: Using this innovation exchange breaks away from the traditions of the office environment. It even breaks away from traditional incubators and support environments for start-ups. Rather, it creates a global, virtual and boundary-less exchange providing frameworks, advice, networking, community build, corroboration and content. It provides a showcase for entrepreneurial companies so that businesses wanting to partner and investors looking for their next opportunity can brief directly into this community.

So yes, it does start to create a transnational force - but it's not really a workforce. And the reason we talk about an exchange is because of this constant trading between those able to provide the service and those wanting it. It's not just a find-resource option.

Mr. Letts said as well that Innovatrs provides a platform for these entrepreneurs to connect, build a community and get their projects off the ground. Entrepreneurs are responding to a dwindling economy and the significant shift towards networked consumers by developing business solutions that adapt to a digital economy.

Crowdsourcing.org: How do you measure how successful the Innovatrs platform has become?
Philip Letts: "Success" is difficult to measure. With the Innovatrs Exchange, we measure success by how quickly the community is building, how many of those businesses go to revenue stage and how many attract interest from those outside the community.

Crowdsourcing platforms that facilitate the process of Open Innovation are creating new opportunities for smart organizations who are looking to partner with the next generation of start-ups rather than do it all for themselves. It's now much easier to find and support great entrepreneurs and match them to the most relevant strategic partners and investors.