A small gathering congregated in São Paulo this weekend, ahead of the first International Conference on Crowdsourcing, being hosted tomorrow at the offices of one of Brazil's largest telcos, Vivo. Having not long returned from Europe, presenting at CrowdConvention in Berlin in June, Europe's first ever Crowdsourcing event, the privilege once more be part of a small quorum of crowdsourcing evangelists sharing their insights and experience to another group of inquisitive on-lookers and practitioners alike, this time south of the equator, is one that is not overlooked.

Under the enthusiastic and tenacious leadership of Marina Miranda, Managing Director of mutopo, Latin America, the event is sure to be a success. Based out of mutopo's São Paulo Office, Miranda has secured contributions from enterprise sponsors Telefônica, vivo, Microsoft BizSpark, Tecnisa and Boa Vista and raised ticket sales of ~300, great for a first event in a new market. Miranda has also been able to secure a notable cast of speakers representing both local companies and the international market.

mutopo's core business is social production with a mission to help organizations think through crowdsourcing applications and to support the implementation of initiatives often involving the introduction of other crowdsourcing tool providers to help

Brazil, having experienced a huge uptake over the last twelve months both in the use of crowdsourcing and crowdfunding and in terms of the number of new platforms launched, was ready and primed for its first event. The last twelve months have seen an increasing adoption of crowdsourcing as a model to support open innovation, as a model for the production of creative works and for solutions requiring the crowd to collect and organize information.

The event promises to showcase companies that are innovating using crowdsourcing including companies from Europe, North America and Latin American. "This is a unique opportunity for us to both showcase progressive Brazilian companies but also to learn more about what is being done abroad and to learn more about how the market is using new innovative tools", said Miranda.

Organizations that are prepared to connect in a more meaningful way with new groups and individuals from the outside are tapping into the crowd for their expertise, knowledge and ideas. While Social Media has focused on the conversations, the next big question is what lies beyond simply talking. The answer, according to mutopo, and many others in this emerging field, lies in co-creation, crowdsourcing and community production. Leading companies are already adopting crowdsourcing as a new model for product and service innovation and to drive new levels of customer engagement – crowdsourcing has become central to their competitive strategies.

Speakers

Abel Reis (AgênciaClick Isobar) – Brazil

President and COO of the AgênciaClick Isobar Brazil – PhD in Communication and Semiotics at PUC-SP. M.Sc. in Systems Engineering from COPPE / UFRJ. Bachelor of Computer Science and Philosophy. For two years, selected by InfoExame as one of the top 100 technology professionals in Brazil and named one of 50 information technology professionals most respected in the country.

Abel Reis is responsible for the crowdsourcing project Fiat Mio (translated: "My Fiat"), developed by Fiat, the largest car manufacturer in Brazil. Fiat Mio is a new way to engage consumers in the evolving Brazilian market. According to him, the most important thing regarding Fiat's development of the Fiat Mio, the world's first open source car, is not the participation of the crowd itself, but the fact that, for the first time, the auto industry initiated the endeavor as an open source project and released it for everybody under the creative Commons license.

Bastian Unterberg (JOVOTO) – Germany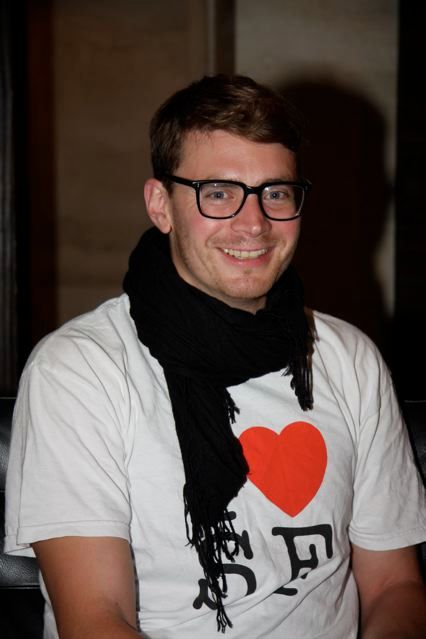 Bastian Unterberg is responsible for global product strategy, partnerships and strategic aspects of business development at Jovoto. With a background in computer science, media and communication design, Mr. Unterberg coded and designed his first website at age 15. Since then, his design and collaborative development work has been featured in various media, such as New York Times, Fast Company and Focus. Bastian writes about mass collaboration, open innovation and creative motivation and is an active speaker in various national and international conferences.

He created Jovoto in 2006 to put in action two value innovation forces: Crowdsourcing and Disintermediation. In the following years, Jovoto pioneered a new way to do creative work online, rewarding not just the best ideas, but feedback and evaluation too. "Along the way we discovered that this style of work has two other important benefits: new insights about ideas and creative talent as well as new communication value when the creative process is opened up", wrote Unterberg.

Carl Esposti (Crowdsourcing.org) – USA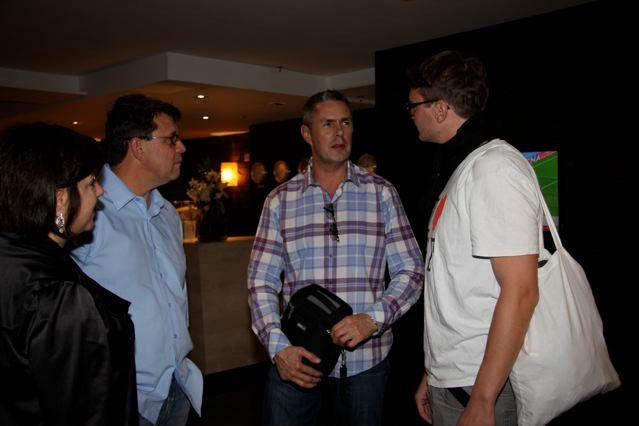 Carl Esposti is the CEO of massolution, a research and advisory firm that specializes in helping organizations explore, design and implement crowdsourcing business models. He is also the Founder of Crowdsourcing.org, the industry website on crowdsourcing and crowdfunding.

massolution is a unique research, advisory and implementation firm that specializes in crowdsourcing solutions for private, public and social enterprises. "We work with leading organizations to deliver crowdsourcing business models that access an on-demand, scalable workforce, to deliver improved business performance and to drive product and service innovation and enhanced levels of customer engagement", said Mr. Esposti.

Diego Reeberg (Catarse) – Brazil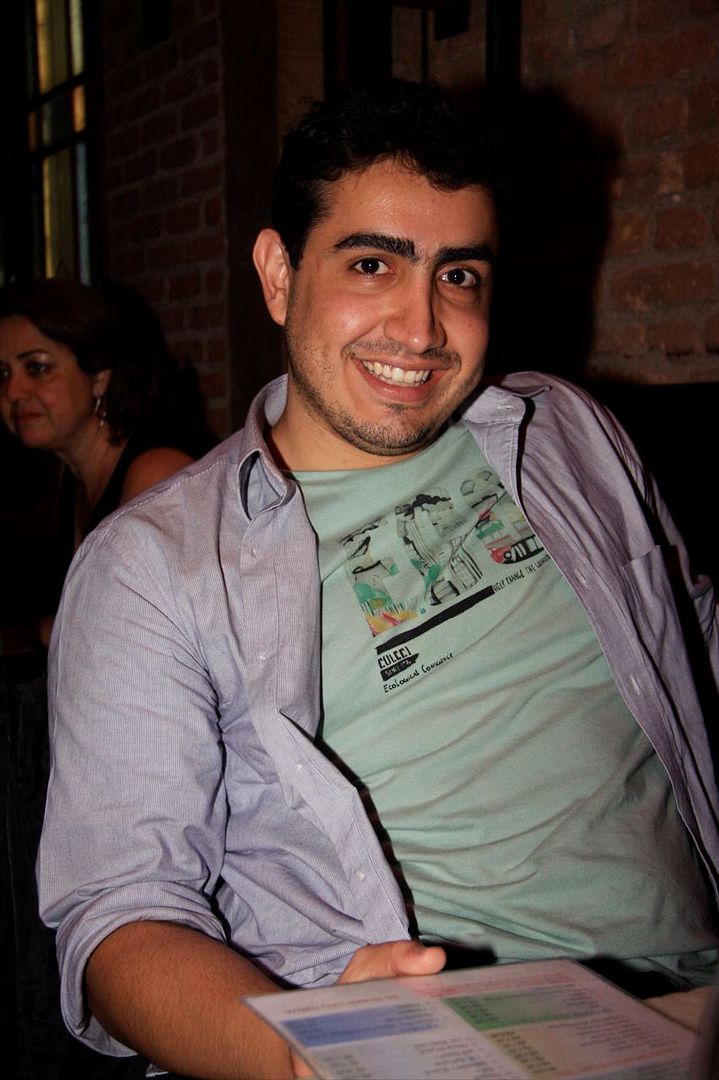 Diego Reeberg was on of the founders of the Crowdfunding movement in Brazil in late 2010 and editor of the blog CrowdfundingBR. He is also a founding partner of Catarse, the first Brazilian Crowdfunding platform for creative projects, which today is part of Group Policy, a nonprofit organization that intends to leverage this funding model.

Diego is the author of the article, "Brazil Opens Its Arms to Crowdfunding" published on Crowdsourcing.org. This article called attention to the Brazilian crowd market. Mr. Reeberg wrote in the early 2011: "If you googled "crowdfunding" before September 2010 and searched for Brazilian sites, it would have been rare to find any mention. Back then the crowdfunding business model, which now, a mere six months later, is widespread throughout the country, was almost unknown".

Fabio Seixas (Camiseteria) – Brazil

Fabio Seixas is an Internet entrepreneur and systems analyst. Has 14 years of experience in design and technology and Internet companies. He founded his first e-commerce company in 1997. Technological in nature, he implements and uses various types of technology in business and day to day. He is a founding partner of Camiseteria.com.

Camiseteria is a Brazilian t-shirt project. It was created by 3 guys who love t-shirts: Fabio Seixas, Rodrigo David and Tiago Teixera. Camiseteria started in late 2004 when Rodrigo David saw that it would have been great to bring to Brazil a business model like Threadless. They started to build the site in January and 8 months later they launched it. In the first year they printed more than 50 different designs.

Fernando Cosenza (Boa Vista Serviços) – Brazil

Superintendent of Innovation and Sustainability Services Boa Vista, which runs the SCPC. Fernando holds a Ph.D. and Master in Business Administration from Fundacao Getulio Vargas in Sao Paulo (EAESP / FGV). He teaches the MBA programs FGVInCompany, FIA and BSP. He was Director of Strategy for global product development for Experian Marketing Services, based in New York. Winner of the Professor Jorge Oscar de Mello Flôres the best article of 2005 published in the Journal of Public Administration (RAP) of the Brazilian School of Public and Business Administration from the Getulio Vargas Foundation (EBAPE / FGV).

Guga Ketzer (Loducca) – Brazil

In 2001, only four-years into his career, Guga Ketzer won the Golden Lion in print for Brazil in the Young Creatives at Cannes. He won numerous awards in major national and international festivals and is the winner of the category Caboré 2009 Professional Building. In 2011, he was appointed by Advertising Age as one of "Creatives You Should Know." He is currently creative director and partner of Loducca, considered one of the top 20 advertising companies in the country.

Mr. Ketzer will talk about an experience for Red Bull called Street Art View. The website, which was powered by Google Street View, allows visitors to see street art from around the world. Mr. Ketzer is the creative ringleader who has been steering the agency's work, in his words, toward "the nontraditional and nonconventional."

Irving Fain (Crowdtwist) – USA

Irving Fain developed platforms for Digital Marketing and Social Commerce for Clear Channel Radio Digital, for more than 1,000 radio stations across the platform loyalty CrowdTwist. Mr. Fain knows the challenges of developing programs that create long-term involvement, and is happy to run a business where you can drive change within agile loyalty rapidly developing society.

CrowdTwist is a New York City based company founded in 2009. Its goal is to develop a next generation loyalty platform which addresses the needs and concerns of today's online-centric world. "We believe in the power of loyalty as a marketing tool as well as a new source of revenue for our clients. Our team hails from many different walks of life, but shares the common passion for hard work, a great company culture and strong product design & user interface".

Luiz Fernando Guggenberger (Fundação Telefonica) – Brazil

Graduated in Advertising and with a graduate degree in Public Relations, he has been working with the Third Sector for 16 years. Currently working on Living in the area of environmental responsibility and how NetWeaver Living Education Network, responsible for social projects and other initiatives of Instituto Vivo. He teaches Marketing Management in the United Metropolitan Colleges and is self-taught on Social Networks and Innovation.

Since its founding in July 2004, Instituto Vivo has invested in educational projects as well as generated employment opportunities and income for youth in Brazil. Today, its mission aims to create conditions so that more people can connect anytime and anywhere. "We always invest in open innovation. We believe that we need to open our minds for ideas. And with the rise of crowdsourcing platforms in Brazil we decided to bet on this new concept. So we came up with the partnership with Ideias.me", said Mr. Guggenberger.

Lukas Biewald (Crowdflower) – USA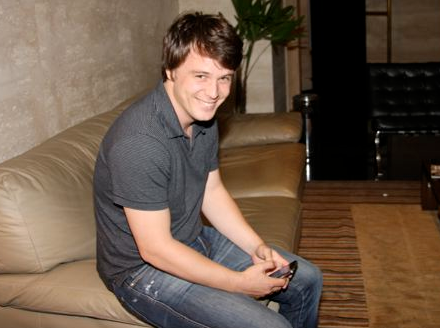 Prior to founding CrowdFlower, Lukas Biewald was senior scientist and manager in the Team Ranking and Management at Powerset, Inc., a technology company focused on natural language search later acquired by Microsoft. Mr. Biewald also led the Search Relevancy team at Yahoo! Japan. He graduated from Stanford University with a degree in Mathematics and a Masters in Computer Science. Lukas is also an accomplished player of Go.

CrowdFlower is the industry leader within a specific segment of crowdsourcing, often referred to as Labor-on-Demand. Labor-on-Demand is especially useful for large-scale tasks that computers have difficulty handling, but people do well. Speaking at the 2011 CrowdConvention in Berlin, Mr. Biewald said: "It's amazing to see crowdsourcing grow when there's another part of the world that's against it. Despite some people's objections and hesitations towards crowdsourcing, it's continuously growing".

Marina Miranda (Mutopo) – Brazil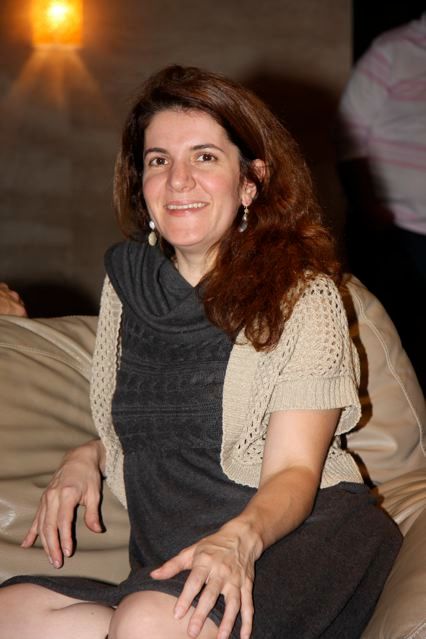 Director General of Mutopo Brazil. She studied economics at the Universidade Estadual Paulista (UNESP) and Communication, Federal University of São Carlos (UFSCar) and has extensive experience in projects of Social Production (Crowdsourcing) connecting various groups to carry out challenges and commitments for customers of various sizes in the public and private sectors in Brazil. Responsible for projects such as the social game at the Conference on Sustainability and MG ProjetoTEIA promoting the use of technology and innovation for development of communities in the state of Minas Gerais, Marina has also actively participated in projects in the development of the ecosystem of startups in Brazil encouraging and supporting startups, by organizing events such as Sao Paulo Startup Weekend and the Challenge CampusParty .

Mutopo came to Brazil to develop the social production market, and to become the reference company for both private and public sector crowdsourcing initiatives. Mutopo does Social Production. This means creating conversation between individuals, groups or experts, to produce something where there is mutual gain. To get the most from Social Production they offer clients the following services: workshops, active strategy, managed engagements, and sponsored projects.

Mario Teza (Campus Party) – Brazil

He was a member elected by the third sector to the Internet Management Committee in Brazil and member of the Consortium of Free Software Developers and Users of UNESCO in Latin America. He was a founder and member of the Free Software Project Brazil, office manager Dataprev (Enterprise Information Technology Ministry of Social Security in Brazil) in Rio Grande do Sul and advisor to the director and vice president of PROCERGS (Data Processing Company the State of Rio Grande do Sul). He is currently managing director of Campus Part in Brazil.

He will talk about Campus Labs, a mechanism of connection between Campus Party's sponsors and the campuseros with the objective of launching projects through the Internet or to the community in order to find projects from excellent developers, designers, analysts. It creates a bridge between advanced Internet users and companies and public institutions for the generation of innovative solutions. "Our dream is to focus all of the creative energy, technical knowledge and innovation on the Internet towards specific projects by transforming corporations, products, and services, and that way improve the way of living and working in current society".

Rafael Zatti (ideias.me) – Brazil

Author of more than 130 articles on crowdsourcing, 4 e-books and more than 10,000 tweets. He was the first foreigner to join the group Crowdsortium, which regulates crowdsourcing in the U.S. Founder of the platform ideas.me, he believes in open innovation as the best way for a better world.

Built on the concept of crowdsourcing, ideias.me is a Brazilian crowdsourcing platform for companies seeking for cost-effective, smart and innovative solutions. Mr. Zatti will talk about how companies can set up challenges on the site and welcome every employee's ideas. The company sets and posts the prize and deadline of submissions. When ideas are already submitted, the company then chooses a winner.

Reinaldo Pamponet (itsnoon.net) – Brazil

Reinaldo Pamponet Son, is the founder of Network ItsNoon, Creative Economy marketplace. He left an executive position at Microsoft to found, in Salvador, Eletrocooperativa, NGOs for talented young people from the outskirts of the city. Sevirólogo, a researcher in social innovation and new economic models.

ItsNoon is a free and open knowledge-creation digital platform. With it, users can create and display audiovisual works, radio shows, podcasts, pictures, illustrations, and written text, and be financially compensated for their work.

The process by which this happens is the Creation Call. "We pose a question about a particular subject and the network of users is invited to reflect upon the matter and respond by whichever creative means they find most appropriate. The most compelling works (the ones that engage the theme in the most creative and authentic ways) are selected, and their creators are financially rewarded for their contribution".

Romeo Busarello (Tecnisa) – Brazil

Professor at ESPM and Insper, director of digital environments, innovations and customer relationship at Tecnisa, considered one of the most advanced company in real estate marketing today. Romeo has transformed the way of negotiating through the interaction between online and offline media. Executive with over 25 years of experience in consumer products in marketing and new business, he combines a strong academic background with an intense practical experience

Busarello pointed out four advantages to investing in innovation: competitive advantage, source of pride for employees, results, and construction of the brand. "In innovation we think: do a little, sell a little and learn much." Ten years ago, Tecnisa decided to invest in technology. Today, 35% of its sales come from its online presence. "We work with open innovation always. There are a lot of foolish ideas. But we can find many good ideas as well. Small solutions that help people's lives," he observes. "And this is a good reason to keep going."

Shaun Abrahamson (Mutopo) – USA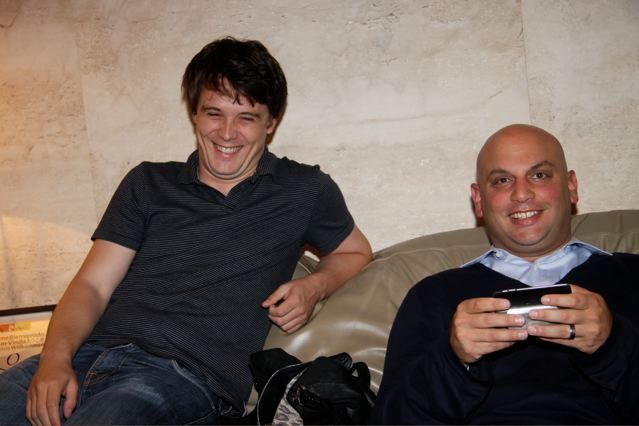 Founder of mutopo, Shaun has been helping create new businesses for 12 years. He led the development of products for GovWorks (Startup.com), Star Media and MediaSentry, with clients such as New York City, Sony and Time Warner. Its investments include fostered Daylife, Jovoto, Refinery29, Sense Networks, and TrialPay ZocDoc. He holds an MBA from the School of Creative Leadership Berlin, a Master of Science degree from MIT and a Science degree from the University of Cape Town. Accused of living in the future, currently lives in New York with his wife Andrea and their children Max and Oli.

mutopo is in the business of helping organizations with Social Production. "We organize conversations and connections between individuals, groups or experts, to produce something where there is mutual gain". According to mutopo, most organizations don't take advantage of people they should be working with outside (and inside) their organization: people who have ideas, or people relating to customer service or people telling others about a product. "We identify this Outside Organizations and help companies work together".

Schedule
8h30 - Registration
9h00 - mutopo – From the Conversation to the Organization: Social Media was about conversation. We can get even more value from collaboration and co-creation.
9h45 - Crowdflower – People are better than computers.
10h15 - Tecnisa – Open Innovation in Construction
10h45 - Break
11h - Jovoto – A new type of advertising agency.
11h30 - Agência Click – Fiat Mio
12h - Loducca – Red Bull Street Art
12h30 - Lunch Break
13h30 - Case Studies: Campus Party, Itsnoon, and Vivo – Why do community members participate?
14h30 - Discussion: How are large enterprises putting crowdsourcing to work? Case study: Boa Vista Services.
15h00 - Crowdfunding – a new approach to project funding – Catarse and The Most Beautiful Band of the City.
15h30 - Break
15h45 - Case studies: Jovoto, Crowdtwist, and Camiseteria – Working with large communities – new approaches to evaluate and reward performance.
16h45 - Case study: Crowdsourcing.org – The crowdsourcing landscape and its use as a tool for business and organizations.
18h30 - Closing Remarks and Next Steps

Location

Teatro Vivo
Av. Dr. Chucri Zaidan, 860 – Morumbi – São Paulo – SP.

By Flavio Gut, Crowdsourcing.org's correspondent in Brazil.

Flavio's experience includes executive editor of Agêncita Estado and newspaper O Estado de S. Paulo, and reporter at Agência Folha, Agência Estado, and Jornal da Tarde. He can be reached at flavio@crowdsourcing.org