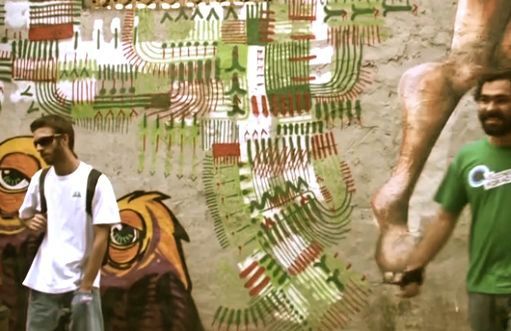 If you googled "crowdfunding" before September 2010 and searched for Brazilian sites, it would have been rare to find any mention. Back then the crowdfunding business model, which now a mere six months later is widespread throughout the country, was almost unknown.

Crowdfunding Without Knowing It
In September 2010 some friends in Rio de Janeiro were upset because one of their favorite bands wouldn't perform there, so they decided to gather a group of friends and organize a crowdfunding initiative - a term they didn't know existed. They collected money from 60 people, totaling R$20,000 (US $13,000), and managed to bring the band to the city. A couple of months later they launched Queremos, a website that uses crowdfunding to promote concerts. Through this platform they sell shares at R$200 each to collect the funds necessary to cover the cost of the concert. If they reach this goal, they then start to sell tickets. The coolest thing about this model is that the group of people that buy the initial shares may get their money back if a certain amount of tickets are sold – and they get to watch the show for free!

Crowd…What?
A bit later in early November, crowdfunding really began to take shape in Brazil. At that time CrowdfundingBR, the first Brazilian blog focused on crowdfunding was launched. The goal of the blog is to spread this funding model and its potential throughout the country. Featuring daily posts, it has done a great job in educating people on the crowdfunding process, what can be achieved from it, and has identified current barriers in Brazil (i.e. laws and online payment gateways). The blog has also promoted the first initiatives that have emerged in the country.

It's fascinating to see how despite its newness, the buzz surrounding crowdfunding has increasingly gained people's attention in only a few months. In less than six months, a huge part of the Brazilian media has already covered some aspect of crowdfunding.

Also during this time a campaign was launched to raise funds for the documentary Eu Maior. Part of the amount needed (R$ 200,000) is being collected through individuals inspired by the movie The Cosmonaut. The interesting thing here is that tax deductions are being used to encourage people to support the initiative.

Oh, Now I See a Market
On January 17, 2011, the first crowdfunding platform in Brazil for creative projects was launched: Catarse. Inspired by Kickstarter and like most other sites that would also be introduced, the platform was developed by the same people who had ignited the crowdfunding "explosion" through the Crowdfunding BR blog two months before. The validity of this type of model, however, has always been a mystery here and is challenging people's mindsets. In Brazil, there is no culture of individuals donating or investing in cultural projects and initiatives from their own pockets. But, personally, I think crowdfunding is more than that.
The only way to know whether the model will catch on here is by testing it... and yet since that day, in just over three months, new platforms have been launched (Incentivador, Ingressar, Produrama, Movere.me, Senso Incomum) and still others are set to launch in the coming weeks (Benfeitoria, Embolacha, Selo Fan, Sibite and Ulule).

It shows at least that many here have an interest in making the model successful. Curiously, this avalanche of new sites inspired Read Write Web to write a provocative post, asking if the explosion of collective buying websites (in Brazil there are now more than a thousand websites like Groupon), is a sign of crowdfunding "fever"? They complement their discussion with interesting questions: "are we entering an era of Kickstarter clones? Will this business model prove itself?"

I think it is unlikely that there will be real crowdfunding "fever" (in terms of how many websites are launched) because the most common revenue model takes a percentage of the successful projects, requiring a large volume of projects which will not be easy to sustain, at least not the same way it is sustained through collective buying, where the appeal of product and service discount is higher.

Copycat Innovation – Bringing Open Source to Crowdfunding Platforms
And it's not just that a market can't innovate because it based on a great deal of inspiration from foreign examples. On March 11, Catarse became the first open source platform, so its code is available to anyone in the world to make their own platform or to contribute and improve the current system. Even today, Daniel Walmsley from purpose.com, has begun its internationalization and is working on the English translation of the code.

Merger in an Emerging Market
In April of this year the Brazilian market witnessed the first merger of crowdfunding platforms. Multidão, which was launched that same day, and Catarse have joined together to form the group Comum: a nonprofit organization aiming to stimulate crowdfunding in all its possibilities, from an open network to building an ecosystem to create value based on collaboration. Currently, the two sites coexist, and share similar focuses yet soon they will have their own directions.

Is Crowdfunding a Reality in Brazil or is it only a "Would Be" Market?
There is nothing better than a few numbers to answer this question. In just over 3 months, 30 projects have been entered on Catarse, 16 of them have reached their deadlines and 10 were successful - a good rate of 62.5%. The projects featured to-date have raised over R$110K from more than a thousand people. Of course, the funding amounts are not that great compared to the universe of crowdfunding in countries like the USA, Holland, England, and France, but these countries do not share the same socioeconomic reality with Brazil.

Moreover, the Brazilian people have enthusiastically adopted social networks (Google's Orkut still is huge here, Facebook's growth is solid and Brazil is the second largest country on Twitter). The social relationship between people is very close, due to the cultural evolution within the country, and, the interpersonal connections are very strong- a great reason to support the growth of crowdfunding in this country.

I believe that crowdfunding will make a huge impact in various spheres and will be one of the pillars for promoting creative economic growth in Brazil. Let's continue to follow this journey!

By Diego Borin Reeberg, Crowdsourcing.org's correspondent in Brazil.

Diego Borin Reeberg is founder of Catarse, the first crowdfunding platform for creative projects in Brazil.
BRINGING YOU CROWDSOURCING NEWS FROM AROUND THE WORLD