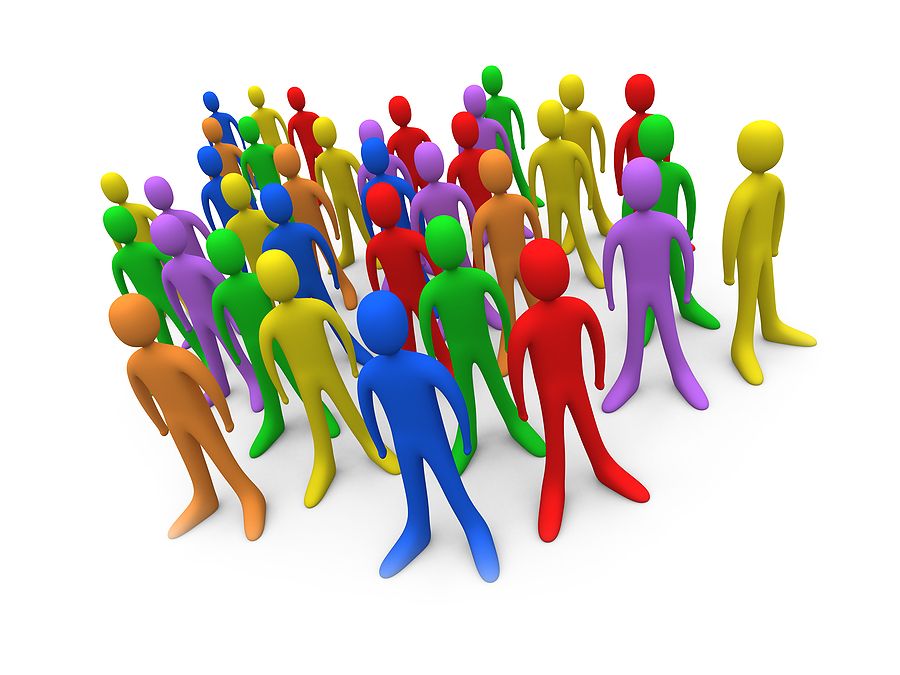 I asked the swiss futurist Gerd Leonhard, CEO of TheFuturesAgency and visiting professor at the Dom Cabral Foundation in Sao Paulo why Brazil is currently a great breeding ground for crowdsourcing and crowdfunding initiatives.
His answer was direct: "Brazil is fast. It has the sharing spirit. It wants to move forward - not stay stuck. And it cares about the future".
There is no doubt about Brazil's sharing spirit, of course.
This spirit explains why Brazilian crowdfunding and crowdsourcing platforms have had an explosion in growth in the first half of the year. But now, as we enter the second half, the major question is: can Brazil consolidate this growth? Yet, this answer may not be as direct.
First of all, we need to look back to investigate a bit more how this has all developed. The growth was based fundamentally on crowdfunding platforms such as Catarse, Senso Incomum, Movere, DekDu and Ulule, among others.
Yet crowdsourcing platforms have been in the background, perhaps because of the lack of clarity of Brazilian laws related to the subject. Or perhaps due to the projects themselves. However, just a few days ago, Ideias.me, Brazil's first crowdsourcing platform was informed by the government that there is no restriction to crowdsourcing in Brazil, this according to the Secretary of the Federal Revenue of Brazil (the Brazilian equivalent to the US Internal Revenue Service). There are also no restrictions from the state bank Caixa Econômica Federal, the government institution responsible for the regulation of lotteries and other contests.
Even with the favorable response from the Brazilian government, Rafael Zatti, founder and CEO of Ideias.me, seems a bit pessimistic after six months of work when he looks at the future of Brazilian model of crowdsourcing. "The few models that are on the market (yes, I include Ideias.me), are not scalable. They are great models of sporadic sales. That does not point to a significant growth without a large investment of people and money."
But this analysis rings true if we think only about independent platforms where survival is based on providing services to other companies. However, it is essential to also look at business initiatives such as Tecnisa Ideias and Fiat Mio. They are both good examples of successful applications of crowdsourcing within enterprise. The Fiat Mio, a concept car launched in 2009, boasts a webpage with 2,313,914 unique visitors and 10,666 ideas submitted to-date.
In other words, it's not a question of whether or not to bet on crowdsourcing as a business tool but to find a model that allows the survival of independent platforms.
On the other hand, when you think about crowdfunding there are two main points to explore: legislation and sustainability of the business. Diego Borin Reeberg, founder and CEO of Catarse, the first Brazilian crowdfunding platform, says that it is necessary for specific legislation about crowdfunding to emerge. "The model is new and there's nothing specific for it. So everybody, at some point or another, is passing through a field that is still a little hazy".
With or without a specific legislation, many platforms such as Catarse, Movere and Queremos are working with relative success. The problem is sustainability. According to the Map of Crowd, organized by Idéias.me, there are 25 Brazilian crowdfunding platforms. "Of these 25, I bet 10 to survive until Christmas. It is a natural tendency," believes Rafael Zatti. According to Zatti, those that survive will only will be the ones that can model effective crowdfunding projects.
"The fact is that on economic terms it is not sustainable unless the owners of the platforms have other sources of revenue," wrote Rodrigo Maia, founder of Multidão.
Rafael Zatti makes an interesting observation. "Follow my reasoning: a platform that delivers crowdfunding R$1,000,000 ($638,916,39) over a year and getting 15%, takes R$150,000 ($95,837,45) in 12 months. This gives R$ 12,500 ($ 7,986) a month. Considering that it has an average of three founders, we have less than $ 4,200 ($ 2,683) per month for each one. Now add this the operational expense of the platform. How many crowdfunding platforms will earn R$ 1,000,000 over the next 12 months? I bet only one."
Eduardo Sangion, co-founder of Senso Incomum has a more optimistic vision. "I believe that in the second half the establishment of the platforms that have already emerged in Brazil will continue to happen. We will see greater emphasis in the press on the projects inserted into platforms rather than focus on the crowdfunding model itself." He believes that the critical mass of users and highlighting the projects on each platform will draw in the participation of influential brands that will become more involved in the process.
Rodrigo Maia, from Multidão, believes that the great mystery to be solved is how to establish partnerships without losing the crowd logic completely. "We like the concept of Queremos for example, that puts brands and people in the same bag, although it considers that there is a large and direct economic gain. But I value that way."
Queremos got Jeff Howe's attention as well. Howe, who coined the term crowdsourcing mentioned Queremos during CrowdConvention 2011 in Berlin. "To judge by what I've heard of this project, crowdsourcing in Brazil is evolving much as the early crowdsourcing efforts in America emerged: organically."
"Queremos, for instance, was simply an elegant solution to an established problem: convincing musicians to come to Rio instead of just Sao Paolo. Here was a problem that the social network could solve. Only later, it seems, did the organizers view this as a business. It was, as I've often written, first and foremost, a gift of sorts to their community. Having built considerable good will through the offer of this gift, the community responded in kind. From all reports, Queremos has been very successful," he said.
It is an example that shows that crowdsouring is still only in the beginning stages. There is no consolidation formula yet. One piece of good news is that at least four crowdfunding companies (Benfeitoria, Embolacha, Mobbr" (Show Mambembe) and Movere.me) were selected for the startup incubator Rio Criativo, an initiative of the Government of State of Rio de Janeiro. This certainly shows the potential strength of crowdfunding in Brazil.
By Flavio Gut
Flavio Gut is Crowdsourcing.org's correspondent in Brazil.
Flavio's experience includes executive editor of Agêncita Estado and newspaper O Estado de S. Paulo, and reporter at Agência Folha, Agência Estado, and Jornal da Tarde. He can be reached at flavio@crowdsourcing.org