I recently spoke to John Bernier from Best Buy, the discussion about Twelpforce as a highly innovative approach to real-time customer service to learn more about the opportunities for crowdsourcing customer service.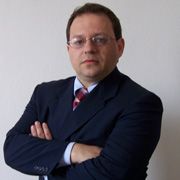 More recently I interviewed Gioacchino La Vecchia, Chairman and CEO and a co-Founder of CrowdEngineering who, through his CrowdForce platform, is a forerunner in the development of enterprise-class Social CRM solutions. It would seem that international recognitions by industry analysts Gartner and Altimeter, who awarded the accolades of "cool vendor" and "the one to watch" in Social CRM, preceeding last week's announcement that CrowdEngineering had closed a $4m Series A Round the crowd may have a big role to play in servicing itself!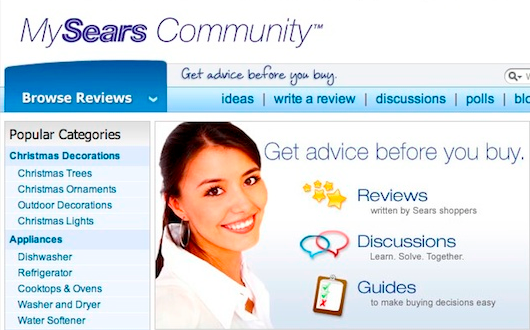 There are many notable examples of the adoption of crowdsourcing models to advance Customer Relationship Management - indeed, Best Buy was not the first retailer to embrace Twitter as a way of connecting its customers and staff. Sears Holdings had taken an initial step earlier in 2010, building on its successful adoption of customer reviews on its MySears Community site. To extend engagement with customers, and to secure the advantages of a highly influential social web on retail sales, Sears extended its offering by providing an extended user-based forum to serve as an online community. As a further step Sears launched @searssupport on Twitter yet unlike Twelpforce, whose staff respond directly to customers questions, Sears reverted to requesting that if the customer had a problem they should email support or phone the call center.

Another example is Microsoft, who offered a suite of support options for the Xbox augmenting its web platform support with an online user-to-user chat capability, the option to post questions directly to user forums and another option for real-time Q&A by tweeting official Xbox support representatives @XboxSupport - all from its Xbox Live Platform console.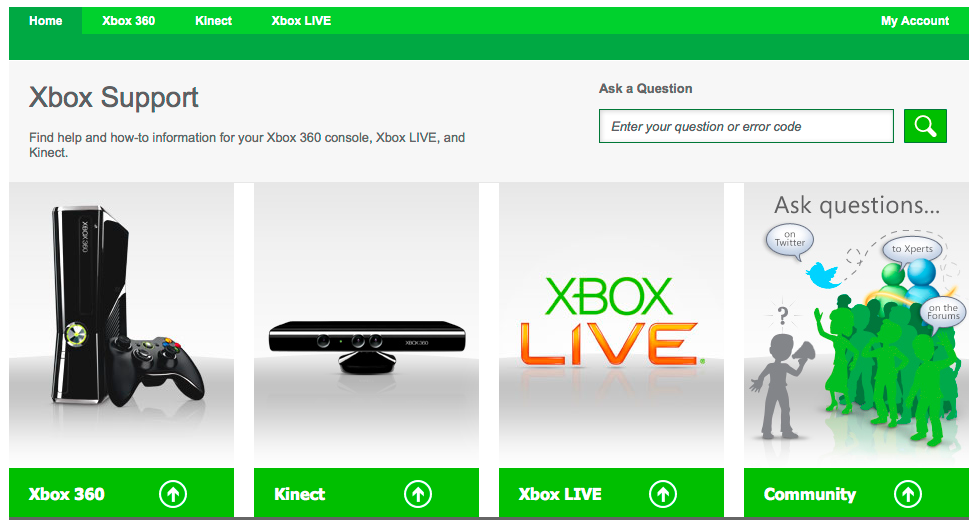 Comcast, the largest Internet and cable services company in the US, launched @ComcastCares under the leadership of Frank Eliason (now Vice president of Social media at Citibank) to provide additional support channels to around 16 million customers in its Internet division and over 23 million customers who have Comcast TV. While @ComcastCares makes the task of reaching a Comcast support representative easier – quicker and more direct – at the point when the respondent validates the customer via their phone number, it reverts to more standard support protocols regarding problem identification and resolution. Where the issue of support is less about advice, as in the case with Twelpforce, and more to do with the matter of break/fix, this is to be expected! In this instance @ComcastCares can certainly act as a good barometer to monitor customers' needs and sentiment and as such, develop its response mechanisms accordingly.

La Vecchia sees this progression into new forms of CRM as the natural evolution of outsourcing, but I was keen to ask La Vecchia what type of response he was seeing from enterprise customers when he dialogued about their adoption of crowdsourcing models. This is what he shared with me:

Q: How difficult is it to convince medium and large corporations to rely on crowdsourcing for key functions such as customer services, marketing and sales?

A: Corporations are still concerned about losing control of critical processes like customer services, marketing and sales. With no reliable solution to mitigate these concerns, avoiding crowdsourcing initiatives that threatened a loss of control Is best.

Inevitably this has meant ventures into crowdsourcing have been targeted as "safe zones" that have still been valuable in that they have stimulated thinking or instilled competition, but they have been selected for their limited susceptibility towards (of/for?) risk. Basically, if they fail the ship is not going down!

Our experience has been that if you can provide reassurance and solutions that work with existing systems and technologies, then companies are more likely to embrace the opportunities that crowdsourcing brings (i.e. lower cost, higher customer satisfaction, a larger customer base and reduced time to market). Key is to provide a Social CRM gateway that acts as an extension of an existing CRM platform.

Q: What is more commonly crowdsourced - customer service, marketing, or sales?

A: Customer service is most commonly crowdsourced today and it has the potential to be a killer application for crowdsourcing. It's natural for individuals to want to help others. By facilitating the dialogue via an appropriate platform and by motivating your customers with incentives, you can really raise your customer service game. "Your customers know best" as they say and when it comes to using your products and services it's absolute. No engineer, technician or trained call center agent can even come close to product champions that have a 'real world" perspective of how to get the best out of your offerings. Deployed well, the advice can be better, and you can gain brand loyalty with your most ardent supporters?

Q: What is the typical process to build customer-community whereby ultimately your customers become your advocates?

A: We have found that programs designed to drive a "member-gets-member" strategy are both more successful and sustainable. The organic growth of communities built on this principle can grow exponentially if you get it right! ??This approach involves the transformation of the customer base into an active and collaborative community which then become your greatest advocates and a powerful sales force. We all know we are more likely to trust the recommendation of another customer above that of a paid marketer.

Q: How do customers compare to professional support personnel when it comes to performance?

A: It typically depends on the process involved and the type of support needed. You determine the viability of a crowdsourcing approach by analyzing the existing business processes, the Key Performance Indicators, the existing call history and the nature of the issues driving the calls.

By analyzing the impact of a "customer-serves-customer" approach you can model the expected impact of moving to a crowdsourced model. If a large percentage of the inbound calls are of an informative nature there is typically a significant opportunity to
reduce the number of calls being handled by professional agents by up to 40% in addition to increasing measurable improvements in customer satisfaction and loyalty.

On the other hand, if the vast majority of inquiry relates to administrative issues then crowdsourced models for customer service are less effective since access to internal systems and access to proprietary information is integral to the satisfactory resolution of customer questions.

Q: What approaches should companies deploy to ensure external collaborators perform at an acceptable and consistent level of quality?

A: The ability to identify and select top performers is key to quality control. While you rely on individuals to self-appoint, you must still test, monitor and manage your collaborators as they form and organize.

The ability to decide who gets involved in the discussion via skill based routing techniques is an essential component of crowd control and you must not allow a random "first-see first-answer" model to form.

Q: What is the typical turnover among external collaborators?

A: The turnover is by design very high. We consider it the long tail of the distributed work model. If an expert solves one really difficult case then this is a contribution we are grateful to receive. You have to accept that in some periods certain individuals can be very active and in other periods they can be silent. The critical issue is that overall, in any specific time period; there is a large enough work force to respond to the inbound requests. By monitoring this and by having reliable projections ahead of time, you can automatically escalate (what we call) starving requests to professional call center personal in an integrated model that is seamless to the customer.

Q: What type of customer services activities are typically retained or outsourced to a professional third party provider?

A: The golden rule is to avoid crowdsourcing to collaborators where the respondent needs access to internal systems (i.e. billing). This is something that should always be left with traditional internal customer service agents or in the case of an outsourced service, external professionals.

Q: What have you seen regarding the levels of adoption of crowdsourcing in the US versus Europe?

A: Our experience is that the adoption seems to be less about regional differences and more about markets. Technology trends have their hype-cycles and when an innovator suddenly becomes a major force of influence it inevitably draws a large number of followers. It only takes one influential company to move in a particular market and it creates a wave.

We are finding in both Europe and the US that Social CRM is clearly helping leading companies crowdsource support and for those that have a mature strategy that are building off prior success with some level of customer engagement (i.e. customer ratings and recommendations), success can come quickly.

It seems then that outsourcing CRM to the crowd can work - in some instances and some of the time…..that doesn't make for a great level of service, does it?! So as part of a strategy to provide "real-world" experience based on practical experience and not engineering-lab tests, Social CRM can provide additional insights. How you evaluate and adopt Social CRM however is critical to its success and given the right mix, companies not only have the opportunity to improve customer support but increase customer loyalty at the same time.