When the world's largest beverage company decides to invest an undisclosed amount of money to buy a minority share of a crowdsourced based business we'd better pay attention. The agreement between Coca-Cola and Music Dealers announced last week broaden horizons for a new generation of artists around the world and put Coca-Cola Company definitely inside the vibrant music scenario.

"We are excited about the opportunities that come from partnering the world's most valuable brand with an innovative and game-changing start up and the potential ripple effect that can come of it." said Emmanuel Seuge, Group Director, Worldwide Sports and Entertainment Marketing, The Coca-Cola Company. "Especially for the thousands of emerging artists around the world who are looking for a global platform to launch their music."

Coca-Cola will benefit from Music Dealers' insider industry knowledge and access, while Music Dealers and their global network of emerging talent will benefit from the scale and marketing leverage of The Coca-Cola Company -- a reach that spans to over 200 countries.

"Our values are perfectly aligned -- we aim to promote independent artists and share their music with fans around the world," added Eric Sheinkop, Music Dealers President. "The Coca-Cola Company is a great partner who offers solid support to our artists. When artists record a track for Coke, they put significant marketing leverage behind it. The song gets more exposure worldwide than even big artists get from a record label. This arrangement has literally helped artists launch their careers."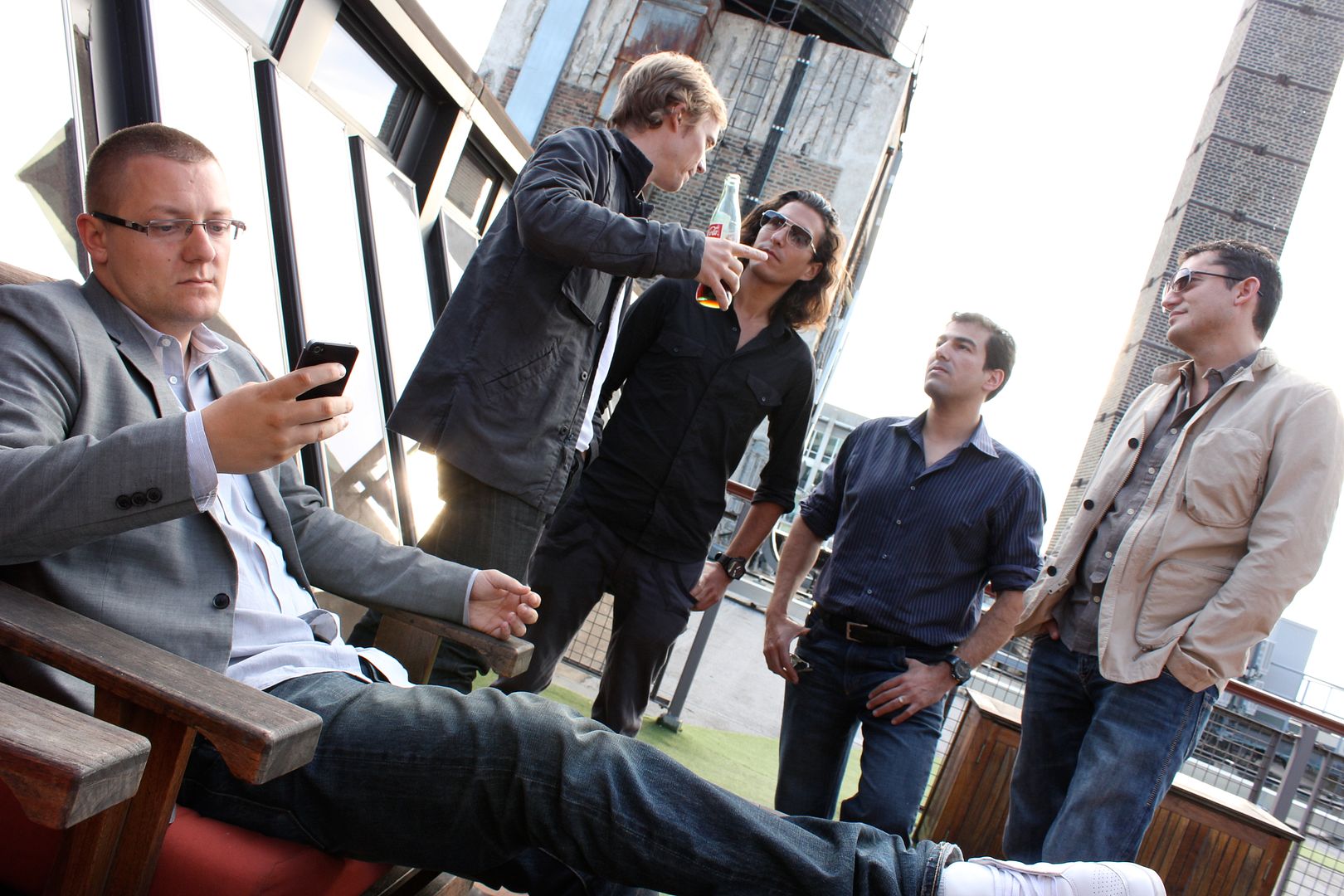 Three co-founders of Music Dealers with Emmanuel Seuge, Group director Worldwide Sports and Entertainment Marketing, The Coca-Cola Company, and Umut Ozaydinli, from Deviant Ventures, who made the introduction between Music Dealers and Coke. (L-R) seated John Williamson, Music Dealers, Emmanuel Seuge, Coca-Cola, Eric Sheinkop, Music Dealers, Jonathan Sheinkop Music Dealers, and Umut Ozaydinli Deviant Ventures. [Photo credit: Geoffrey Adler, Music Dealers.]
The agreement between Coca-Cola and Music Dealers includes a guaranteed commitment by Coca-Cola to use the services of Music Dealers to discover and license music from currently trending bands all over the world. More broadly, the deal offers shared value for both partners and signals a brand new model for sourcing and licensing music for global branded programs.

Coca-Cola will work closely with Music Dealers to source music, artists and lyrics for a variety of brand campaigns, programs and events; including becoming the key music sourcing partner for "Coca-Cola Music" -- the most ambitious and extensive global music program ever launched by the Company, now activated in 140 countries.

"Music Dealer's offers numerous avenues to discover and secure music that is a perfect fit for a brand or project," explained Eric Sheinkop. "Coke is an excellent partner. Their creativity for designing new promotions makes the work exciting for everyone."

"The deal with Music Dealers is one example of how we are evolving our approach to partnerships, leveraging our scale to achieve shared value and bottom line efficiencies for both parties." added Emmanuel Seuge. " Through our close collaboration we gain a strong partner in the music industry that has the knowledge, credibility and access to help us continue to build and activate global music programs in the most relevant and compelling ways."

Music Dealers was founded in 2008 to level the playing field for talented artists worldwide to gain equal access to professional opportunities with film, brands, TV, video games, etc. Through technology and relationships with artists worldwide Music Dealers created a new model for artists to monetize their music and for brands to access up and coming talent.

Music Dealers works with over 10,000 talented artists worldwide to crowdsource custom music, and offers the largest catalogue of pre-cleared music in the world, all searchable by hundreds of sonic tags (Demo Here). In the first half of 2011, MD completed over 600 license agreements for individually crafted briefs with artists located in 24 countries.