Crowdsourcing is becoming a true cross-sector phenomenon, and the car industry is no exception. Where else can you ask, "crowd-pimp my ride"? More and more companies understand that what the customer designs the customer buys! Car manufacturers from specialty firms to international giants are engaging consumers in the creation of new auto design concepts.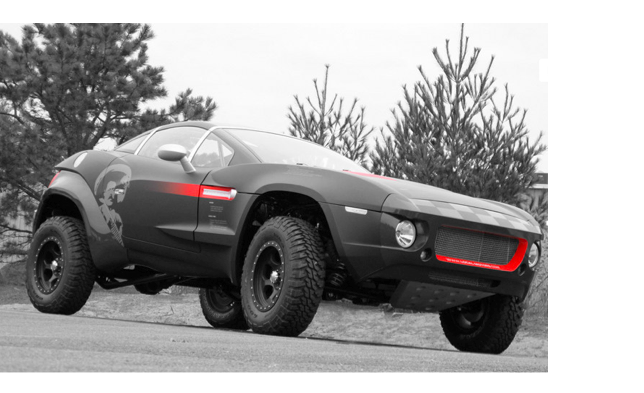 [Picture credit: Local Motors]
So, who's on the honor role for auto manufacturers that are crowdsourcing their way into the Innovation Hall of Fame? Our first place of honor goes to the pioneering Local Motors whose mission is to "co-create cars". Their Rally Fighter model is their first production vehicle designed by Sangho Kim and openly developed with a dedicated community of 172 co-creators who spent countless hours contributing to the design. Many parts utilized for this build were used from major factories like the Civic taillight and Miata door handles. Its power plant is the BMW M57 3 Liter Turbo Diesel with a hefty 265 horsepower and a whopping 425 lbs of torque. Local Motors is working with the current component manufacturers rather than against them. Using existing R&D and buying aftermarket parts as a customer, everyone wins. Another first, the car is manufactured under a Creative Commons License (?). The vehicle goes on sale in XYZ and you can own one for around $59,000.

Local Motors continues to hold open competitions to crowdsource new design concepts including custom skin's for the car as well as, in collaboration with Reebok, Rally Fighter/ZIGTECH sports shoes.

Going one step further to guarantee a truly unique experience to the future owners of their cars, it deeply involves owners in each step of the manufacturing process for their individual vehicles. By redesigning the design and production process, Local Motors has produced 189 inches long, 65 inches high and 115 inches wide of pure crowd-powered engineering.


[Image Credit: TeslaMotors.com]
Other examples include Tesla, the Silicon Valley car company behind the eco-friendly electric Tesla S, which utilizes crowdsourcing on a regular basis, usually via its blog. The Tesla S, which will be available in 2012, features a seven-seat sedan available in 160, 230 or 300 miles per charge motor options and a one-minute battery swap. Further, it offers 0-60 in 5.6 seconds and a top speed of 120 mph.
One of the first international players to adopt crowdsourcing as a core element of their R&D strategy is Italian owned giant auto manufacturer, Fiat.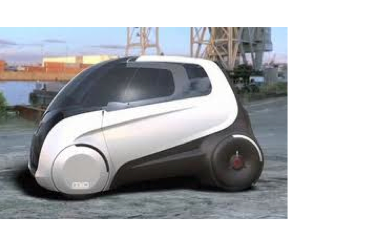 A projected stemming out of Fiat Brazil, the Fiat Mio [translated: 'My Fiat"] is the first concept car that was designed through collaboration with over 20,000 members of the public in an unmatched example of innovation in the automotive industry. The television network TV Globo, during the unveiling of the Fiat Mio, highlighted Fiat Mio as "the car of the future", with electric engines on each wheel, instead of a traditional one with frontal axis traction. Further reporting followed including Wired's report in August 2010, considered the most influential publication for technology and life style, and in October it was Contagious Magazine's turn to pronounce that Fiat had exceeded all expectations with their initiative to build a web platform for design which it augmented with a world class team of engineers.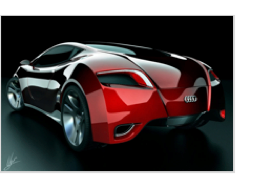 Following the Italians, Germany's Audi crowdsourced the design(s) inviting participants to submit ideas for the design, inside and out, in line with the year's theme "The production of electrified cars". The Audi competition is geared toward students and scientists who can work either alone or in a team who must submit a concept portfolio in which they explain the current situation, the proposed solution and a path to that solution. At stake is the coveted Audi Production Award prize and the potential to join the carmaker's staff.

So, as the car industry turns the corner out of recession where will the competition between manufacturers, fighting for brand loyalty and new customers, play out. Will it be a battle of horsepower, fought on the racetracks or for customer engagement, fought online? One thing is for sure; crowdsourcing is challenging traditional models and is creating a new paradigm for competition.