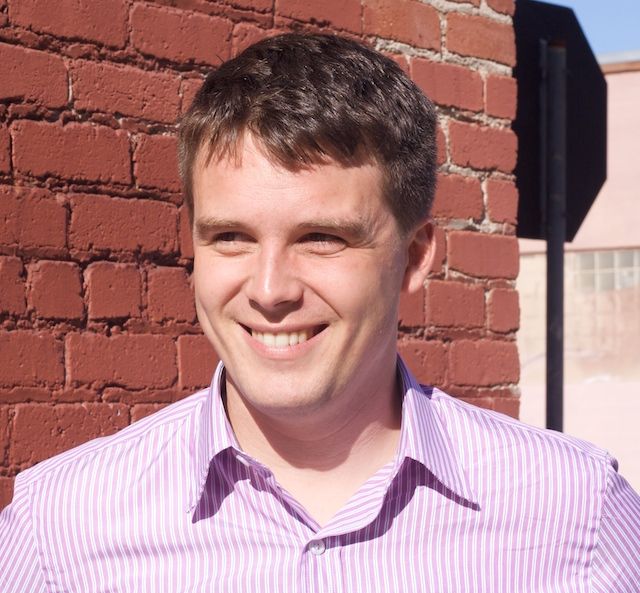 Are there mechanisms that reach deeper into the economic system, which make crowdsourcing solutions truly indispensable? Lukas Biewald is convinced of this.
"Last year I had a dramatic experience in CrowdConf in San Francisco. When I asked the question, who has heard of crowdsourcing, I was met with laughter." Lukas Biewald, the founder of the wildly successful platform CrowdFlower - with 100 million tasks performed - was trying to say that it has not been long since crowdsourcing became embedded in the thinking process of U.S. companies and agencies. Three years ago it may have caused curiosity and experimentation - the delegating of tasks to anonymous masses - but today crowdsourcing rules sober business calculations.
To illustrate his remarks during CrowdConvention in Berlin last week, he drew up a comparative analysis in Google Trends. Worldwide, the frequency of searches increased significantly for the term "crowdsourcing", whereas the term "outsourcing" is becoming less important. Measured in total searches outsourcing is still well ahead, but for 2013, the curves intersect, said Biewald. Also, the amount of votes on CrowdFlower reviews continues to increase rapidly.
What is the reason behind the rapid success of the business practice of crowdsourcing? "Companies aren't doing it because it is cheaper, but also because it's better," said Biewald, "our metrics show that crowdsourcing drives higher quality than outsourcing when tasks are broken down into a number of smaller tasks," he added.
Platforms such as Netflix Prize demonstrate that there are ways to improve performance by asking for help from a broader base of contributors. The Netflix Prize was an open competition to improve its film recommendation algorithm offering a
prize of a million dollars.
A new competition has just launched on Kaggle.com to develop an algorithm that predicts patient data, which customers - for example an insurance company – can use to determine which patients will be admitted into a hospital within the next year. The prize: three million dollars.
Without the existence of a concept like crowdsourcing, such invitations would have been almost meaningless. In these examples, companies would rather put money in hand to capture the best researchers and ideas.
According to Biewald, crowdsourcing requires that companies maintain flexibility to adapt their workforce. This could be in response to a crisis or perhaps for a particularly promising market situation. This also applies to public entities. As an example, Biewald referred to the earthquake disaster in Haiti.
Within 48 hours, the wireless carriers had switched a central emergency number, and surprisingly, most cell towers were intact. On this line, any rescue force could the cry for help by voice or SMS. However, most calls were in Creole or French. CrowdFlower and Samasource worked together to build a bridge to the crowd and convey the messages to translators around the world. A total of 17,000 messages were processed, and in the peak time a total of 5,000 in an hour! "So much translating, no one could recruit translators in such a short time." said Biewald.
In fact, a greater number of individual projects and even entire platforms that use crowdsourcing for charitable purposes are being established. Samsasource distributed tasks in refugee camps in Somalia. Sparked.com is a platform for microvolunteering that explicitly appeals to businessmen and women - workaholics who cannot find time to engage in a larger social context. You can download the app onto your phone and translate documents for a refugee organization while waiting for the next connecting flight.
Due to the sheer mass of participants, very precise calculations can be done on CrowdFlower.com. Biewald stresses the quality and accuracy of the result. In fact, customers can even request a certain level of accuracy. Since the curve is progressively reduced, if perhaps 5,000 participants are needed to obtain an accuracy rate of 85%, then 5,000 more will be needed to get to 95%, for instance.
However, ensuring the quality of the project relies not only a huge payout but also a large number of participants. Often neglected, most platforms must focus on the design of the task. "Even the first question can influence the quality of the result," says Biewald. All interface elements on their platform are currently under scrutiny. "We are paying for a lot of A/B testing to reduce the bounce rates."
Also, the deconstruction into sub-steps is an important aspect. "The smaller the task, the higher the quality of the end result," said Biewald. But he is particularly proud of a relatively newly discovered feature. "In their profiles, we show users which tasks have been performed well and not so well. This enhances their self-assessment so that they will concentrate on the "right" tasks in the future."
By Frank Puscher
Frank has worked as a freelance journalist for online business since 1994. He writes for all major German publications like InternetWorld Business, Internet Magazine, Page, Ct or Webselling. Additionally Puscher is managing partner of Freigeist, a Hamburg based consulting company for strategic online marketing.