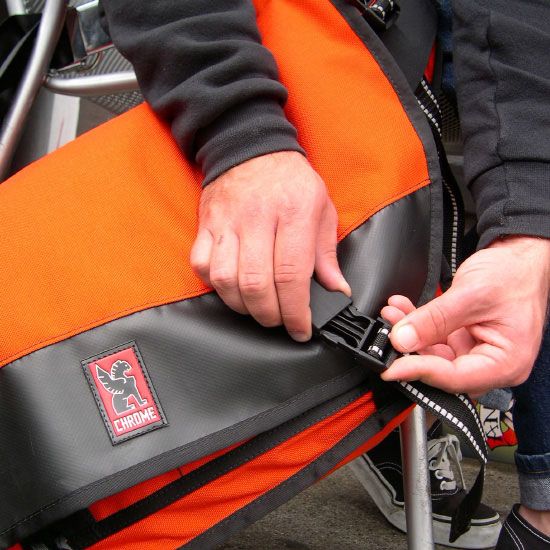 I've responded numerous times to the accusation/belief that crowdsourcing is somehow bastardizing creativity and putting professional creatives out of work so I wanted to share my thoughts in this blog post. First we have to acknowledge and understand there are many different types of crowdsourcing, so many that the term is being taxed and we might need to add to the nomenclature—maybe we can crowdsource a new name! For the sake of this post, I'm referring to the form of crowdsourcing that's used to activate and engage a community.

I come from an agency background and have worked with some of the top creative talent in the world, in fact most of my dearest friends are creatives. As you can imagine I wouldn't want to see jobs or opportunities taken from my friends. Let me explain how the brand of crowdsourcing I endorse, and that my company CrowdTogether supports, differs from the types of crowdsourcing that may cause some of the negative effects—these being a loss of opportunities that result in income.

First, if you don't know much about advertising and marketing, you probably can't appreciate the sheer number of creative resources and tasks it takes to launch a campaign. You need designers and copy writers to birth the campaign, then you have to create a visual identity, then you need designers to create the mountain of assets required for the brand's digital presence, there are website images, banner ads, rich media banner ads, print ads, product brochures, packaging, you have copy writers and user experience designers, flash developers, programmers etc…you get the point. There's a lot of work that needs to be done, and most of this work requires highly skilled professionals who are part of a cohesive team working towards a common goal.
There's a growing interest in using crowdsourcing as a social marketing tool to activate and engage a community of fans, giving them the ability to connect with their favorite bands, brands, events, causes, groups, etc. Lets use a photo contest as an example. Timbuk2, the bag manufacture from San Francisco, invited their community to submit photos of their pets in their Timbuk2 bag. No creatives were harmed in the execution of this crowdsourcing marketing campaign. Let's look at a design contest that recently ran on CrowdTogether's platform for the Summer Camp Music Festival. They invited fans to submit and vote on the design of an official piece of merchandise, a bandana. I know not one creative working for the festival that lost their job because of this campaign—they still needed creative folks to design the 50 other merchandise items they sold at the event. They still needed folks to create their newsletters, logos, website updates, online ads, etc… Yet the community was delighted and excited they were given the opportunity to design and vote on one simple little item.

The point is, it's easy to go on about how crowdsourcing is taking jobs away from creatives, but the reality is there's plenty of work to go around for the pros and plenty of other tasks for fans. Consumers want to be involved it's undeniable. Alvin Toffler wrote in his book the Third Wave "People don't want to consume passively; they'd rather participate in the development and creation of products meaningful to them." Consumers want to "participate" in, not take over the creation of products. Can't we throw them a bone? I hope this helps to put the whole thing in perspective and so you can see how crowdsourcing and professional creatives can co-exist peacefully.
By Richard Spiegel
Richard Spiegel is CEO of CrowdTogether, a crowdsourcing platform designed to build customer loyalty and brand via creative competition.