In another landmark win for the crowdsourcing industry and GeniusRocket, crowdsourced vídeo production proves it's a very real threat to the traditional big agency model for TV advertising production. In less than three weeks from the first meeting to premiering during NBC's "Meet the Press" on July 17th, GeniusRocket delivered a high quality production for a third of the typical cost.

With a straightforward and emotional message, Jam Session is the first advertising campaign launched by The National Committee to Preserve Social Security and Medicare in more than a decade. It is a decisive action to save what they consider essential public programs as Congress debates dramatic spending cuts.
The National Committee selected GeniusRocket, the DC-based advertising firm, a Pioneer in the crowdsourcing space, in favor of competition from within the advertising industry. The National Committee were looking for an ad that would effectively broadcast their mission in a national television advertising campaign.

"We needed a process that could guarantee enough creative options for our ad without the high fees associated with a traditional ad agency," said Pamela Causey, Director of Communications for the National Committee.

"GeniusRocket made this project easy for me to manage and delivered an ad that has real impact", she added. The project was launched, in an intense political atmosphere, in late June 2011.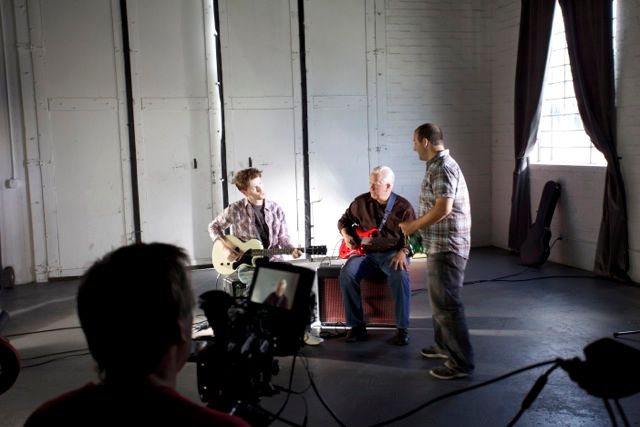 [Behind the scenes: courtesy GeniusRocket]
During the process, GeniusRocket solicited 28 extraordinary ideas from its community of more than 300 professional production teams over the course of two weeks. A shortlist of fifteen companies bid, and three were shortlisted to produce story boards. The winning team, an LA company, were selected to enter production. The ad was filmed in Las Vegas, Nevada and went from filming to the final cut in less than two days.

[Behind the scenes video: courtesy GeniusRocket]
"It was the ideal timeframe for a high-end vídeo production" Peter LaMotte, President GeniusRocket, explained to me. He added, "our model which combines the front-end agency model for client interface with a backend crowdsourcing model offers a greater level of choice and affordability". Continuing, LaMotte stated that "crowdsourcing can deliver a high-quality production for under $40,000."

The advertisement aired on NBC's Meet The Press on Sunday, July 17, and will continue to air on national television as debate continues among Congress regarding spending cuts to manage the nation's ongoing debt crisis.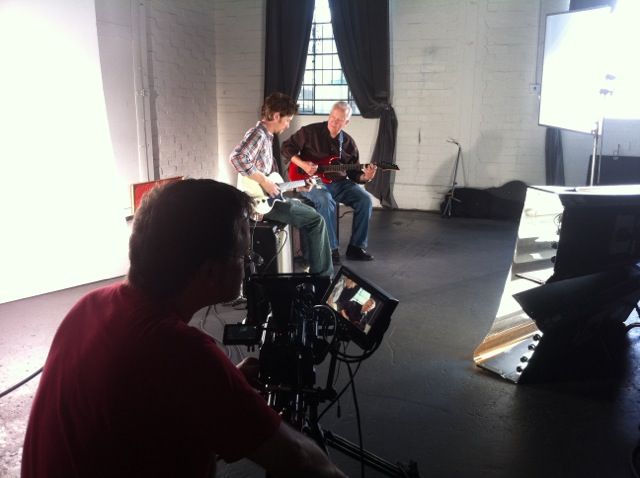 [Behind the scenes: courtesy GeniusRocket]
Jam Session is also the first advertisement to be distributed online by GeniusRocket through a new partnership with TubeMogul, a brand-focused video marketing company.

The Ad!
GeniusRocket will deliver more than 190,000 views of the video on social media sites such as Facebook and YouTube, and elsewhere on the web.