Lisa Barone's "7 Ways to Incorporate Crowdsourcing into Your Business" originally published by OutspokenMedia.com recently sparked quite a discussion amongst the online crowdsourcing community. While Barone's article covers a list of crowdsourcing applications for SMBs and start-ups, we should also consider the implications of crowdsourcing for bigger businesses and large enterprises. Crowdsourcing is definitely impacting a wide range of business models, but its use and applicability varies according to the size of the entity.
The medium to large size business

For the home-office entrepreneur, the start-up or small business, the examples listed in Barone's post are indeed relevant examples of the targeted deployment of crowdsourcing. You can circulate your needs from anywhere (however small), identify qualified resources from around the globe, assign work and pay upon delivery.

However, in the context of medium size businesses and the targeted deployment of crowdsourcing, an entity can extend the use of crowdsourcing to a broader spectrum of areas. While medium size businesses are often too small to effectively leverage outsourcing and off-shoring models at a business process or function level, out-tasking through crowdsourcing or work-on-demand platforms is a viable option. The constraint here is that by out-tasking on an activity basis, businesses still have to retain end-to-end ownership of the process and the management responsibility for the performance of the business function.

You are sourcing work and paying for effort as opposed to contracting for guaranteed outcomes. As a management lever, you have control over how much time is spent doing the work but not the business impact derived from the performance of the task(s). Therefore, the responsibility for overall delivery must ultimately remain within the entity doing the crowdsourcing as there will be little to no contractual redress for poor performance.

The very large enterprise

For larger enterprises, crowdsourcing presents a different set of issues than it does for SMBs. The crowdsourcing opportunities available for large enterprises are far more profound in terms of their potential to be transformational, as well as disruptive.

Crowdsourcing at the large enterprise level can largely be applied to two areas of business needs:


Firstly, in its ability to change the way companies innovate and develop, test and launch new products and services.
Secondly, to provide new and meaningful engagement with broader constituent groups such as shareholders, brand-champions and customers.
In this article I have provided a number of examples of companies that are utilizing crowdsourcing to efficiently innovate and to engage and connect with their audience.

Crowdsourcing the Innovation Process

Crowdsourcing can be used to open the innovation process to solicit fresh ideas from outside the enterprise, and find additional paths to market. In a world of widely distributed knowledge where boundaries between a firm and its environment have become more permeable, companies and enterprises simply cannot afford to rely entirely on their own production base to gain that competitive edge.

Some great examples of large enterprises that are using crowdsourcing for innovation include the following: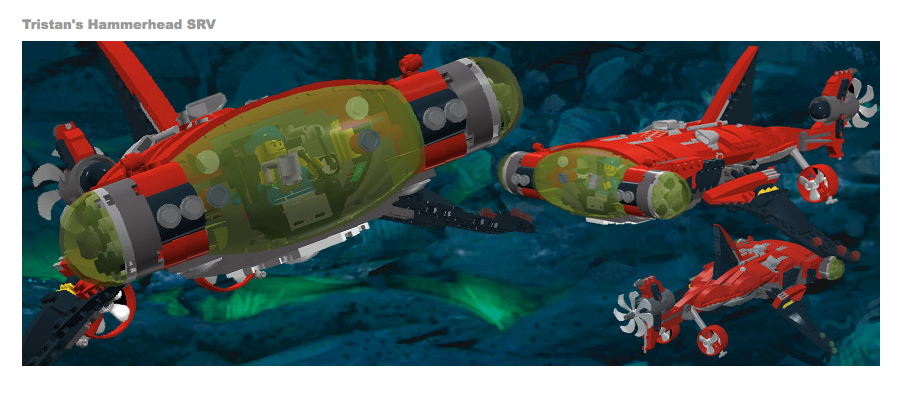 Lego DesignByMe – Lego have crowdsourced the design of many of their new products. By providing downloadable design software that runs on customers' machines, they can design and build their own Lego online and then purchase the very concept they created. By engaging their customers alongside their in-house a creative department, they are able to accurately gauge customer needs, spot trends and judge the potential size of the market for each product set. Lego also report that their design costs have been reduced to a staggeringly low level while increasing customer satisfaction to practically 99.9%.
Harley Davidson - utilizing a crowdsourced 'virtual creative department' listing 3,200 international participants to create a market overview out of the ideas of thousands of participants, as well as guide the marketing model for the brand. After 31years with ad agency Carmichael Lynch, Harley Davidson is basing its core creative marketing development on CS, as participants are receiving assignment briefs on the Squirrel Fight 'digital engine' via Harley Davidson's new ad partner – V&S.
P&G - Procter & Gamble is utilizing crowdsourcing in such a way it accounts for more than 50% of its product initiatives. P&G is systematically crowdsourcing ideas involving packaging, design, marketing models, research methods, engineering, technology and more, as its Connect + Develop initiative already resulted more than 1,000 active agreements.
Kraft Foods – the company recently created a promotional entertainment film for its Lacta chocolate bar in Greece. The only twist is that the entire film, from the script to the actors, was crowdsourced to the public. The film, titled 'Love in Action' was viewed by more than 335K Greek viewers on TV, attracting 12% of all national viewers.
Nokia Labs – Nokia invites customers to test pre-commercialized apps. By crowdsourcing customer feedback and testing to a user community they can market test their new applications and get ideas for further development. As 'graduated' apps are released in their final versions, the ones that don't make it are archived for future reference. Nokia's crowdsourcing platform includes a discussion board and a user experience survey.
GE's Ecoimagination Challenge – crowdsourcing smarter power grids and energy technology solutions. GE invested $100M in the challenge which was matched by 4 venture capital firms. Participants were offered incentives in the form of funding. Winners include Capstone Metering LLC, ElectricRoute and GridON.
Sony's Open Planet Ideas – In collaboration with the World Wide Fund for Nature (WFF), Sony launched the Open Planet Ideas initiative in order to crowdsource the next breakthrough environmental solution from the public, while, at the same time, it provided opportunities to repurpose the company's own technology.
Using Crowdsourcing to build Customer Engagement
Through online dialogue, brainstorming, and collaboration with constituents, crowdsourcing initiatives that build and foster community engagement can increase audience participation and generate greater customer loyalty for an enterprise.

Some great examples of large enterprises that are using crowdsourcing to engage customers and broader constituent groups include the following:

InterContinental Hotels Group (IHG) - the Priority Club Rewards and Chase loyalty program. IHG turned to Communispace, a provider of private online communities, to rally a pool of 300 current Priority Club Visa cardholders willing to share their opinions on what card benefits and services they would want. Six months later, the community continues to serve as a learning mechanism for Priority Club Rewards, helping with both ideation and customer service.

My Starbucks Idea - launched by the coffee company in order to crowdsource ideas generation to its customers. The website enables the company's audience to vote on ideas, give mutual feedback, discuss and collaborate. This is a great way for Starbucks to increase customer engagement as well as publicity, and of course generate an overview / flow of suggestions to the company from a brand & customer perceptive.

Yahoo! Pipes - a web application by Yahoo! crowdsourcing online content aggregation, manipulation, and mashup to logged-in Yahoo! users. Pipes' graphic interface enables users to pipe information from different sources and set guidelines for content modification, resulting user generated 'web apps' put together to serve specific user needs.

Best Buy's IDEAX - launched by the retail giant in order to crowdsource feedback, ideas, and business improvements from their customers. Users can vote for ideas they favor and engage the community and other members, increasing Best Buy's own engagement within the consumer market.


Forbes' Names You Need to Know – crowdsourcing topics and scoops to readers. Through their recent crowdsourcing initiative, they achieved a stronger connection with their readers while establishing insights into their readerships most respected and favorite people. [We covered here how Jeff Howe, who is attributed with coining the word 'crowdsourcing' was crowdsourced himself by Forbes' 'Names You Need to Know' by a Facebook user by the name of Martha Bebinger]

In my next post I'm going to look at the adoption of crowdsourcing labor-on-demand models that offer small, medium and large enterprises opportunities to tap into a global workforce to out-task discrete work. Some questions that will be examined include what type of work can suitably be sourced and, are these models being adopted by large enterprises as well as small and medium size businesses?