Katie Meyler has a mission to get girls out of the slums of Liberia and back into school. Rather than pursue grant-funding and donations, she is looking for a more sustainable way to help the fund the More Than Me Foundation, an organization she started that will pay young women a fair wage to manufacture laptop and smart phone covers to be exported to the U.S. and the U.K. Fifty per cent of the proceeds will benefit the foundation, which will help the girls transition from the streets and into school. Her initial investment requirement is $3,500, which will fund the prototype design for the products as well as to pay the factory to produce the slipcovers. Social entrepreneurs like Meyler are joining in on the hottest trend in crowdfunding, led by forward-thinking individuals who have seized the opportunity to address major social concerns through the power of the crowd.
Crowdsourcing.org recently talked to Josh Tetrick, founder of 33Needs, about his brand new web platform that aims to make a big impact on the world's most pressing problems by providing an opportunity for micro-investments and investors to change the world through crowdfunding.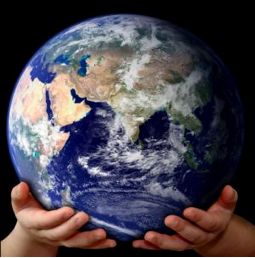 Tetrick first came across the idea that business could be used as a force to do good while working with street children in Nigeria and South Africa on a Fulbright scholarship. He attended the World Economic Forum on Africa in Cape Town in 2004, where he learned about a microventure initiative Hewlett-Packard was leading to empower women in India. A few years later he witnessed how crowdfunding revolutionized the 2008 U.S. presidential campaign and was impressed with the impact small, repeatable donations had on the Obama campaign's ability to raise funds and mobilize supporters. Seeing an opportunity to combine crowdfunding and social enterprise to help solve the world's most pressing problems, he launched 33Needs this month with the mission to help people invest in companies that are "doing good".

33Needs, the name a clever play at the juxtaposition of capitalism and social needs operates a hybrid crowdfunding model offering investors a share of revenues in return for their investments. The startups seeking funds are for-profit ventures, as is 33needs. Generally, the social startups are trying to raise in the several thousands or more to launch their businesses, pursuing a strategy which condones profits if they are made while achieving a greater good, satisfying consumers who want to feel like they are making a difference in the world. 33needs itself takes a 5 percent cut of any money raised, and nothing if the goal is not met.


33Needs' mission is to enable as many people as possible to invest in innovative ideas and companies that are working to solve the most urgent and pressing needs around the world. Tetrick describes just some of these very real concerns: 70 million children street children; a billion people facing hunger; another billion people without safe drinking water; tens of thousands of children afflicted with disease; climate change and rampant inequality. How it works is simple: social entrepreneurs present their business ideas on the 33Needs platform, allowing investors from all over the world to contribute and invest capital for start-up.
Similar to other crowdfunding platforms like Kickstarter and ProFounder, 33Needs operates with an "all or nothing" model, which means each project receives the investment that has been pledged only if 100% of the funding target is met. The framework that shapes 33Needs' selection criteria for projects is based on issues set forth by the UN's Millenium Development Goals and Columbia University's Earth Institute, which address global poverty and sustainable development. All of the companies featured on their site must at their core address these specific concerns and their business models must be aligned with a need that is considered to be pressing. To-date 33Needs has received over 900 applications but of these only about 20% have been approved and are currently in the process of being featured on the site.

Through crowdfunding, 33Needs, along with other platforms like KIVA, Funding Circle, and UnLtd, are changing the way social enterprise is funded. These platforms offer more efficient capital movement than traditional funding sources,nd are able to significantly scale the social impact because, according to Tetrick, it inherently builds up a community of people that become supporters since it creates a connectedness that is not possible through venture capital and angel investors. The investor is excited about his or her investment and will work hard to spread the word and raise awareness through social media and their own personal network. Tetrick says this community dynamic is fundamental because "it's not just about raising money - it's about raising funds AND enabling a person to become a project's champion".

33Needs claims a difference from other micro-investment platforms in that their projects focus on a broader, more external impact that reaches beyond an individual recipient whose goal is to improve his or her family's quality of life. For instance, a recent fully funded project at KIVA obtained $2,375 for a Palestinian family to purchase goats to expand the family agricultural business, a worthy cause but more limited in scope. In contrast, projects featured on 33Needs range from $5,000 to fund No One Without, a clothing company that will donate 20% of sale proceeds to various nonprofit organizations, and Emergent, a company that brings together communities to build renewable energy projects, just to name a few examples.

Although Tetrick acknowledges crowdfunding has not yet reached the stage of wide and mainstream implementation, as crowdsourcing and crowdfunding continue to expand, 33Needs hopes to reach its ultimate goal to up-end the traditional funding cycle through "people-powered" investment. He says "not having to rely solely on venture capital or angel investors for startup capital, a company can raise funds and harness social media to have a meaningful impact on a large scale". The potential reach is greater, faster, and more sustainable - investors become champions, stakeholders, and customers.

Crowdfunding appears to be propelling social entrepreneurship to new levels, and opening up more opportunities for people to ultimately do a lot of good. So how is this different to other crowdfunding ventures operating with social agendas? By matching investors who want to do good with entrepreneurs whose goal it is to build businesses that help people and not fund one off charitable projects, 33Needs is targeting a new space where socially responsible capitalism meets social entrepreneurship.