Crowdsourcing continues to change the way people interact online, enabling more people to create their own. In fact, more than 60% of 21-year-olds have created content on the web!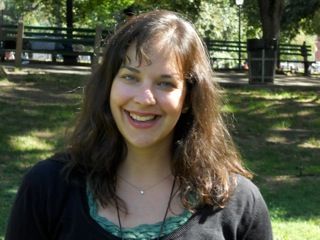 The same is now happening with the production of consumer goods - we are not only looking for new ways to influence what we read but also what we buy, use, and wear. One company is tapping the crowd inviting them to help design and create products that align with their own tastes and values. From clothing and accessories to electronics and eco-friendly products, Daily Grommet is driving crowdsourced production using a concept called Citizen Commerce. Crowdsourcing.org recently caught up with Kate Reynolds McLeod, Product Discovery Manager of Daily Grommet.
Crowdsourcing.org: What is Citizen Commerce and how was the concept developed?
Kate Reynolds McLeod: Citizen Commerce is all about rethinking the way people launch, discover, share, and buy products, online. It's about giving everyone the opportunity to help determine which products are made and which ones succeed in the marketplace. Every time you make a purchase, you're in fact supporting something, and most of the time, people don't think about their buying decisions that way. So we tell the story behind each product, who makes it and what inspired them. That way, our customers can make informed decisions about their purchases as well as who/what they want to support, whether it's a family business, technical innovation, a green or social enterprise, products made in the USA, or even to help preserve a disappearing craft. And because Citizen Commerce is dependent on crowdsourcing, it means we'll hear about businesses and products that really matter to people.
Crowdsourcing.org: What is your vision for Citizen Commerce over the long-term?
McLeod: Citizen Commerce will change the world. Think of it this way: consumer purchases represent 65% of the US economy. When people start voting with their dollars, we can send some pretty powerful messages about what issues matter and what kinds of businesses we want to see succeed. By building the Citizen's Gallery, where anyone can share their discoveries (even their own inventions) with us, and Daily Grommet itself, where we spotlight meaningful new products every day, we've given people a very real platform to be part of that process.
Crowdsourcing.org: How do you maintain the quality of the items selected for the site?

McLeod: That's something we've put a considerate amount of time and care into perfecting. Every product is thoroughly tested - we start by pulling in samples, then we use them and really put them through their paces. We also get to know the creators, designers, and businesses on a very personal level; this is such an important part of evaluating a potential Grommet. In the end, we know a product inside and out and are confident that the quality of the products we select is up to our high standards.
Crowdsourcing.org: How are you embracing crowdsourcing as a model? Are you facing any challenges as a result?
McLeod: The challenge: with so many wonderful stories waiting to be told -- and favorite finds that people love to share -- our biggest challenge is sorting and prioritizing which ones will become Grommets here on Daily Grommet. Embracing crowdsourcing is really the foundation of our business. It's built into our business with the Citizen's Gallery, and all day long we engage in conversations on Twitter and Facebook with people who want to tell us about products they've created, or businesses they believe in. When we select a Grommet, we shine a light not only on what that particular business is doing, but also on the people who discovered and shared the story with us -- our finders. What they're doing is equally heroic and important.
Crowdsourcing.org: What is the greatest benefit you see in the crowdsourcing model for Daily Grommet?
McLeod: It's simple: Great ideas. Our customers and fans are our best scouts and finders. They're our eyes and ears on the street. They know their regional specialties and can spot superstars in places we might never think to look!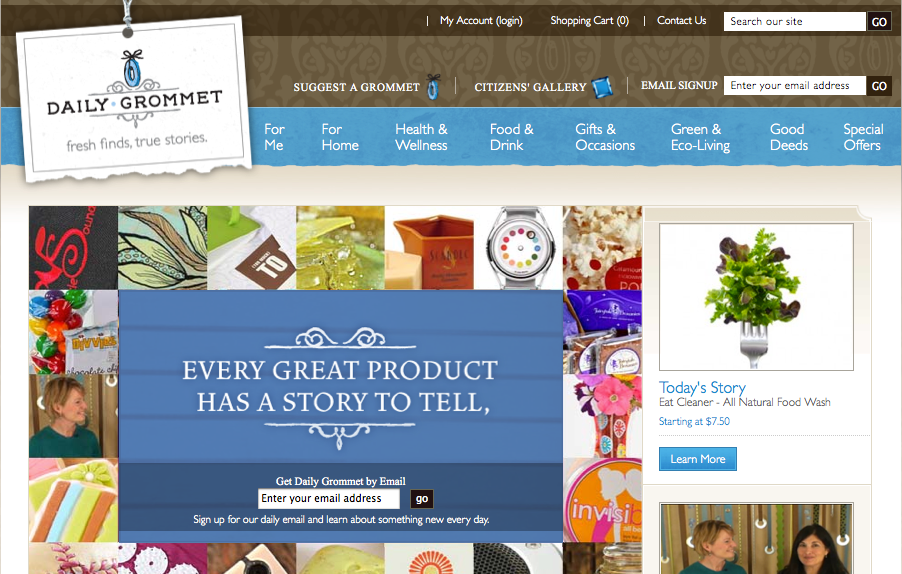 Crowdsourcing.org: How do you envision scaling your platform?
McLeod: Like any movement, we see the power of word of mouth every day. Our plan for scaling our "ideas" community is pretty ambitious but it's taken on a life of its own as more and more people are drawn to submit their Grommet hopefuls to us. And once someone's submission makes it through, they tell their whole network about the experience. As for our Grommets, there's a powerful network of creators, designers and inventors out there - as they're discovered on Daily Grommet, they help tell our story to their communities as well. Concretely we're working on new tools and functionality -- like the ability to make submissions, vote on other's submissions, and share even more easily. We're excited about finding new ways to increase the engagement and enthusiasm we already see from our community.

In closing, McLeod encourages the public to get involvoled and submit ideas: "we like to say that everyone has at least one Grommet in them. We can't wait to see what you'll discover for us!"