Q&A is massive, far bigger than many realize! Four of the top Q&A sites are in comScore's Top 100 web properties, generating a staggering 15 billion page views between them. I wanted to know what the future had in store for Q&A, and why predictions were being made that the emerging winners from this space will soon rival Google for next generation search. Indeed, with Google's February 2010 acquisition of the social-networking start-up Aardvark, which allows users to "tap the knowledge of people in your network" along with Facebook's launching of its Question functionality, it's clear that this is seen as big game. I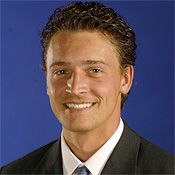 recently interviewed Shawn Schwegman, Chief Marketing Officer of ChaCha to find out why Q&A is so big, and to learn where it is headed.

Many didn't see the Q&A thing coming, but sometimes competition looms from where we least expect it. While many watched curiously as the search-engine titans fought to become the most relevant, what they missed was that we were looking for a more personal experience. Facebook had long considered other social platforms as inconsequential to its mission to become the de facto global provider of social infrastructure. With the first part of its mission accomplished, Facebook's focus soon turned to Google in the battle to help us consume information, and as such, to earn our reverence.

What Facebook figured was that while Google can only target users based on their conscious actions, they have the ability to target users in more subtle ways. On Facebook we choose to share our habits, styles, friends and favorite haunts. While asking trusted friends for recommendations for local shopping tips or information about health and lifestyle carries a certain appeal, we still have to sort and filter information and make choices. What we really want is the right answer to any question all of the time and from anywhere ……and we want it immediately!

Wouldn't you go to a site as frequently as you use Google if you could ask a question and be a 100% sure that you will get an answer? Well, you can…talk to ChaCha! ChaCha's model is unique in that they guarantee an answer to each and every question. By combining natural language processing techniques (NLP) with the crowdsourcing of answers from a team of paid "guides" that currently stands 63,000 strong, ChaCha's promise is that every question will be answered. So far ChaCha has answered over 1 billion questions! In contrast, other Q&A sites choose not to pay for answers, and therefore cannot always provide answers real-time.

ChaCha's guarantee of an answer every time is the first thing that is different about its model. With Yahoo Answers as the next best performing site, only achieving a 60% response rate slightly above Stackoverflow and Quora, ChaCha clearly has a big advantage. Its fundamental premise is that algorithms ultimately break down, so you have to have a part computer, part crowdsourcing model where humans can intervene real-time to answer questions when machines fail. Other sites may actually invite visitors to suggest answers to unanswered answer if they can't serve the answer themselves …not always helpful if you're the one asking the question! On the other hand, ChaCha has the largest Q&A database globally, and using sophisticated NLP's more often or not, the system will find a match and automatically serve an answer.

If the system determines a confidence level of less than 85% probability of correctly answering a question, it is automatically queued to be picked-up by a team member, called an Expeditor, who first judges whether the answer provided is in fact correct or not. If the answer is correct they serve it to the user, but if the first answer served is not correct then the Expeditor looks at the question and answer considering possible alternative matches with the view of identifying a suitable response. If a different response is needed then the Expeditor assigns the question to either a generalist or a specialist who provides an answer. The Expeditor is also responsible for identifying whether a question is time sensitive or not (i.e. will the answer change over time) allowing non-time sensitive answers (i.e. what was the year of Queen Elizabeth II's coronation) to be categorized for future rendering when the question is asked once more.

Another unique aspect of ChaCha's model is that it is the only Q&A service on multiple platforms. Schwegman explained that when it was founded in 2006, ChaCha started with an online strategy, but by 2008 it had de-focused realizing that mobile was, at the time, a better medium. ChaCha has since made its web platform a priority and central to its strategy. People on mobile devices don't have the time or the technology (currently) to make viewing search engines on browsers an easy task, so a simple user interface on a mobile device for asking a question and finding an answer is an attractive proposition.
The submission for questions via text has exploded with 1.5m to 2m texts a day being received, up over 20% from a year ago and over three times higher than Google. ChaCha has found to its advantage that users want multiple access points to its platform whether via text and mobile messaging, voice, social networks, applications and mobile web or online via ChaCha.com.

I asked Schwegman about ChaCha's plans for the future and how they planned to respond to the new market entrants, in particular Quora. Schwegman explained that Quora's model differed as it's reliance on a fully crowdsourced model for content generation meant that requestors were provided with multiple answers, with no guarantee of the qualifications of respondent, forcing users to rely on the voting of the crowd or their own judgment to determine the most applicable answer. Schwegman shared that ChaCha was working on introducing additional features in the latter half of 2011 that will support the submission of multiple responses by other users and a system of voting to allow the crowd to determine whether a member submitted response is in fact considered more suited than the one provided by ChaCha.

ChaCha's revenue model is supported by advertising, and with ChaCha's popularity skyrocketing, that makes ChaCha very interesting to advertisers. ChaCha's conversion rates are way above the norm with users clicking on ads as they are received fifteen times more frequently than industry benchmarks. According again to comScore, it is the fasted growing Top 100 website increasing unique user growth by just over 260% in the last twelve months and leading all other Q&A sites with a Pageview growth of over 220%. ChaCha will allow you to ask half a dozen questions as a casual visitor to one of their platforms but on the seventh question they will ask you four basic questions to establish your demographic – gender, device type, zip code and D.O.B. In addition to this information they also know a bit about you from the questions you ask. This means they can begin targeted advertising almost straight away. You ask a question – you receive a text reply confirming ChaCha has received your question and at the same time, serving a targeted ad. Shortly thereafter, you receive an answer, which arrives with another targeted ad.

ChaCha is also thinking about the enterprise market wanting to target business customers who could use the model to provide new services to their customers with product questions – a kind of Twelpforce meets ChaCha. I pushed Schwegman to reveal more of their plans, which he alluded were being implemented in the second-half of this year, but he remained tight lipped. While ChaCha may have its sights set on new markets, it seems that it's clearly the current front-runner in the non-business/non-tech market. Quora has been getting a lot of press, but its 300,000 per month visitor stats are dwarfed by ChaCha's staggering 30 million plus unique monthly visitors who ask 3 million questions per day - 2 million via SMS. Quora's collaborative crowdsourcing approach clearly has a lot of appeal when you are looking for more that direct response Q&A with its social networking features. As Schwegman pointed out however, it's a lot easier for ChaCha to add social features to its platform (i.e. the recently added "Near Me" feature allowing users to learn what questions are being asked within the vicinity of their current location) than it would be for Quora to build a version of ChaCha's real-time response model.


So it seems that a lot more of us are going to know about ChaCha over the coming months and years, and it will be fascinating to see where this all leads. ChaCha's Founder, Chairman and CEO Scott Jones, has a knack for getting it right, having already started and sold a billion dollars worth of start-ups. So does Scott have another $1b target when he is ready to sell ChaCha – this time as the founder and not a co-founder? Probably!