Groupon's decision to award Clickworker.com a substantial contract to lead a large-scale, global translation and optimization project in a number of languages was a landmark award for the crowdsourcing industry. Clickworker's win was a win for Clickworker and a win for the industry! Not only was this award significant in terms of it being an endorsement of crowdsourcing as a competitive delivery model for outsourced services by the global Internet coupon giant, but the fact that Groupon went public with the announcement was in itself momentous!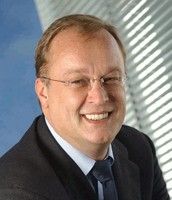 Last week I spoke with Clickworker's CEO, Wolfgang Kitza, to not only congratulate him on his company's win but to also find out more about Clickworker's strategy and to learn more about what was needed to support the adoption of crowdsourcing by global brands.

Having spent over 20 years working with some of the largest US and international companies designing and implementing alternative models for delivering global services, it should be no surprise that a primary interest of mine is the adoption of crowdsourcing by the large enterprise.

Over the last couple of months I have attended a number of conferences across Europe presenting crowdsourcing to enterprise buyers at many of Europe's leading organizations. Audiences in Berlin, Amsterdam and Cologne and once again in Amsterdam have been attentive as I did my best to explain the opportunities for enterprise crowdsourcing. I have also been occupied launching our new site massolution which is a company we have set up to respond to many requests for assistance from enterprise buyers and established crowdsourcing companies alike who are seeking assistance, as the market for enterprise crowdsourcing establishes itself.

During my frequent discussions with leading crowdsourcing companies regarding use-cases and their enterprise clients, I repeatedly hear that we face a Catch-22 scenario. Crowdsourcing today is where outsourcing was in the '80s – while companies were exploring the potential to use outsourcing as a model to transform their service delivery models, moving work to external providers was seen as an admittance of failure and an unjust reflection on the capabilities of the local workforce. The same is true with crowdsourcing today – its potential for achieving new paradigms of up to a 70% cost reduction through labor arbitrage is good for the enterprise but not good for those whose jobs might be affected. It appears that most of the large enterprises that today are either testing or utilizing crowdsourcing aren't yet ready to talk about it. Some cite the concern that adopting a crowdsourcing model for service delivery won't be viewed as popular and others that it's a newly found competitive tool and that competitors shouldn't be provided with the heads-up that the game has changed!

This is what makes Groupon's public announcement all the more interesting! The trade being that while we now consider Groupon to be an innovative company its competitors are most likely exploring ways to quickly follow Groupon's lead to close the competitive advantage that Groupon has created.


Groupon realized that its current 1,000 workers shouldn't be distracted writing and translating text ads for its 150 product lines in local languages – after all – it's a global company but its city-based offers also make it a local company. The best ad to sell discounted haircuts in Dallas requires different writing skills and local knowledge than a text ad selling the same service in Paris. Rather than increase its workforce by a few hundred staff to support its global expansion, Groupon turned to Clickworker who can provide better, faster and cheaper localized services through their on-demand crowdsourcing model. Groupon launches a new offering – discounted day-care – Clickworker can knock the ads out for any market Groupon enters. Groupon wants to translate and localize its ads in a new market it is entering – Clickworker can mobilize clickworkers who can write in the required language and who know how to make the ads appealing to the locals!

At the first crowdsourcing convention in Berlin, Kitza announced that Clickworker's workforce had topped the 100,000 mark – in fact it's already rapidly approaching the scale of 110,000 clickworkers with over 75,000 in Europe alone (4,000 in the UK and 5,000 in France). Clickworker's workforce currently produces over 25,000 pieces of content monthly. One thing that impresses me with Clickworker's strategy is that they are very focused on what has proven to be the immediate large-scale opportunities for crowdsourcing work. Given that Amazon Mechanical Turk was created to support Amazon's expansion from selling books to selling everything in 30 countries – the Turker workforce being created solely to write original product descriptions for Amazon's ever increasing portfolio of offerings – clearly a primary application of crowdsourcing is in SEO rich content creation for web-centric companies. Kitza informed me that this accounts for approximately 50% of Clickworker's work. If a re-seller relies on a manufacturer's product description then they shouldn't expect to feature on the first page of Google's organic search ranking. As Google rewards original content, those companies that use crowdsourcing to create unique product descriptions fare better and we find them more easily.

Clickworker has found that other proven applications of crowdsourcing fall within the categories of internet research and in the categorization of products which accounts for ~25% and ~15% of Clickworkers work respectively, the remainder being new and lesser established applications of crowdsourcing. In talking with Kitza I am left with the impression that Clickworker is being led by an individual that knows his market! As a former CIO of Bertelsmann, the world's largest book publisher, Kitza is very well positioned to know where the opportunities for enterprise crowdsourcing lie.

Clickworker adopts a rigorous model for identifying clickworkers who are qualified for the task of content creation. Each clickworker undergoes a structured test evaluating the worker's writing style, their grasp of grammar and their spelling, to ensure that every clickworker who is identified as a qualified writer has achieved an acceptable writing standard.

Kitza shared with me some other use-cases of crowdsourcing that make compelling applications of crowdsourcing within the enterprise. Consider a company that provides navigation software that maintains a large database of Points of Interest (PIO). This database needs to be maintained as establishments change hand, go out of business or flourish, requiring more information to be gleaned to increase the richness of available data – hours of operation, parking restrictions, menu options, etc. Approximately 20% of the data pertaining to the POI inevitably changes each year through contracts with national carriers that report inaccuracies or because of device user input, where the correct POI data can be entered on the fly.

The data inaccuracies are automatically sent to clickworkers in the form of individual tasks who then correct the information in the database, for example, to change the description of a restaurant or reflecting that a different franchise has assumed control of a gas station. Many of these applications where it's not possible to crawl the Internet for data are perfect use cases for crowdsourcing.

I continue to invest heavily in exploring opportunities for leveraging crowdsourcing within the enterprise space and over the coming weeks I continue my meetings with a number of crowdsourcing companies as we work together to develop a comprehensive use case model for crowdsourcing. I will continue to share what I learn and welcome any dialogue regarding existing or potential use cases for crowdsourcing at the enterprise level. I would love to hear from you – please share with me examples of successful crowdsourcing and let me know your views on where you think lie the greatest opportunities within the enterprise.