Have you ever wanted to accept donations and tell everyone who has supported your site or something else. Well now you can! Supporter Wall lets you accept donations and tell everyone who has donated. It is really simple to use and a brilliant idea.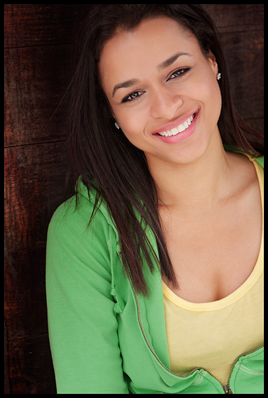 We had an awesome opportunity to ask Sarah Cooper, the co-founder of Supporter Wall a few questions about her new startup. Supporter Wall allows you to collect donations and showcase people who have donated! Keep reading on with this amazing interview.

Startup Location: New York

Can you introduce yourself and your team who are behind Supporter Wall please?

Supporter Wall was founded by Jeremy Baker and Sarah Cooper. Jeremy and Sarah met while working at Yahoo several years ago. Jeremy is now a prototyper living in San Francisco. Sarah is now a freelance designer and actress living in New York City.

What is the idea behind Supporter Wall?

Supporter Wall gives you the ability to collect donations for any cause or project directly from your own website by allowing visitors to donate small amounts of money in exchange for a spot on your wall. When a supporter purchases a square on your Supporter Wall, the square then displays their chosen photo and link. As squares are purchased, the proceeds go to you.

Unlike other online crowdfunding products, what you do with your Supporter Wall is up to you. There are no project requirements, goal setting or time limits. In exchange for their donations, your supporters receive digital real estate to use as they choose. Your supporters support you and you support them. Just how life's supposed to be :-)

Although the possibilities are virtually endless, here are a few ways Supporter Wall could be used: to collect donations for your blog, app or something else you've created; to raise money for a friend or family member in need; as a fundraiser for a small organization such as a church, charity, community center or political candidate; for a band, film, artist or other creative endeavor; or for a large company that wants to give its website viewers a way to be part of their website.

When supporters donate does the Supporter Wall user get 100% of the money or only a portion of that?

There will be two options for Supporter Wall users. One, they can pay a flat fee upfront in order to install the Supporter Wall on their site. In this case, the funds raised from their Supporter Wall will go directly into their PayPal account. Or, two, they can have the Supporter Wall installed for free but pay a small percentage of the donations as they are made.

Talking about making money, what is your revenue model going to be?

At this point, our main source of revenue will be fees associated with donations, but we're still very early in this process.

Will payment methods other than PayPal be introduced?

As of now, PayPal will be the only method used by Supporter Wall. Their low fees allow us to keep the costs low for everyone involved, and also makes it easy for us to let customers receive the money quickly.

Why use Supporter Wall when there is a simple PayPal donate button?

Many reasons, but mostly because Supporter Wall is more fun :-) Anyone who's played Monopoly knows that buying land is fun, buying digital space is no different. A PayPal donate button doesn't allow you to give anything back to your donor to show your appreciation. Supporter Wall creates a community of supporters, and provides your donors with the great perk of being able to promote themselves, their project or their company through your website. We firmly believe that Supporter Wall will go further in raising money than a simple Donate button, and if you are serious about being able to fund your project or organization, you should definitely be using it.

Have you guys thought of finding any funding or have you already found some?

That's the beauty of Supporter Wall: We are using the idea to fund the idea. This allows us to effectively beta test the idea at the same time that we build it. Our supporters ARE the source of funding, and that gives us the freedom to create the product *they* want instead of worrying about venture money.

Anyone who would like to be a part of the private beta launching in March can visit http://supporterwall.com/betawall to donate. Anyone who donates to our "BetaFund" will get a beta invite, in addition, no fees will be charged to anyone who donates $20 or more to the BetaFund. The larger your donation, the sooner you will have access to the product, with the first beta invites rolling out March 1.

What are the future plans for Supporter Wall?

Right now, we are 100% focused on getting our Beta product launched in March. Beyond that, we have tons of ideas for how Supporter Walls can be customized, different ways it could be used, and plan on offering the option of having your Supporter Wall displayed on our website in case you don't have a website of your own.

I see you are an actress as well as running a startup, how does this affect the time you spend on running the startup?

My work on Supporter Wall and as an actress are totally connected, I feel like I'm constantly working on both. As an actress, I meet so many talented people that can't do what they love because they can't afford to. I also meet a lot filmmakers who need to raise money in order to see their ideas come to life. This has been a huge motivator for me personally to get Supporter Wall live so that many of these people can have another way to raise money to keep pursuing their dreams. So to put it simply, if I'm not acting, I'm working on Supporter Wall, because I know it will provide more creative opportunities for me and so many others.

Are there any people who inspire you?

We're really inspired by people who carve out their own paths in life and who follow their passions.

Do you have any advice for young startup entrepreneurs?

Pay attention to your ideas, even the ones you think are silly. Don't be afraid to fail. Don't be afraid of uncertainty. Finish what you start, even if it's not perfect - because nothing is ever perfect!

One last note: BIG THANKS to Yogesh and his support and excitement about Supporter Wall. We appreciate you and the whole StartUpLi.st community!

FROM STARTUPLI.ST

StartUpLi.st would like to thank Sarah for taking her time our and taking part in our interview! It is truly amazing to find out more about such a brilliant startup! Remember to follow StartUpLi.st and Supporter Wall on twitter.