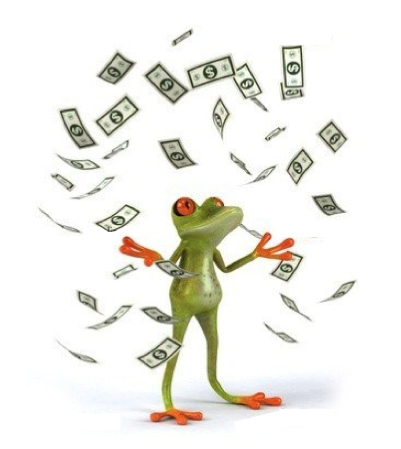 There's a lot happening in the French crowdfunding industry. Recent announcements have included KissKissBankBank partnering with the French Post as their official fundraising and artist discovery platform and Ulule who have just launched a new feature, a presale option supporting products coming to market once they have raised the required level of capital. I was really keen to understand more about how the crowdfunding industry is developing in general, and in particularly, how it's doing in France. I got in touch with ten founders of crowdfunding platforms to learn what I could. In all, I spoke to: Smiti Arbia from carnetdemode.com, Nicolas Bailly de touscoprod, Alexandre Boucherot d'Ulule, Hortense Garand from babeldoor.com, Michael Goldman from MyMajorCompany, Nicolas Guillaume from Friendsclear, Angel Ramos de revenonsalamusique.com, Vincent Ricordeau from KissKissBankBank, and Yannick Robert from Mywittygames.com. In a series of three articles, I am going to look at different aspects of the topic. In this first part of a three article series, I look at what makes France different?

My count reached twenty-nine crowdfunding platforms currently operating in the French market, and there are probably more I'm unaware of. This is not to say the country is experiencing an extraordinary phenomena: crowdfunding is booming in Europe and across the world. Who hasn't heard of Kickstarter's success? Kickstarter can proud of having reached the dizzy heights of now raising in the order of a US$1m a week, all in less than 2 years in business, for new business ventures and special cause projects. One of their projects, the tiktok lunatik iPod Nano watch holder raising close to $1m alone. In Europe, France among other countries has not yet reached the point of such growth. Why is that?

While all the proud founders I spoke to acknowledge the success of the model on the other side of the pond, they are no less optimistic about prospects here in France. Turn-by-turn, they highlight the encouraging metrics of their own platforms. For instance, Ulule told me they had just reached the €130K/month mark, a very respectable number! Nevertheless, they know there maybe barriers to achieving the level of level of success achieved by Kickstarter and maybe for good reason. There are several factors that make starting a business in France a lot harder than in the US, and they're pretty straightforward to understand.

The market size

Firstly, the US have close to 300 million inhabitants, France has less than 70 million, or a quarter of the US population. Of course you could add to that other European French-speaking countries: Belgium, Luxembourg and Switzerland who together add a whopping 17 million additional potential customers (assuming all speak French, which isn't the case). On the other hand, there are about 1 billion English speakers in the world (estimates fluctuate, but this seems to be a reasonable figure) – a big target market for Kickstarter. All-in-all, despite how beautiful Molière's tongue is, you are imposing upon yourself a clear disadvantage if you are launching your site without other language versions, thereby electing to limit the size of your potential market.

The cultural effect

This point has nothing to do with cheese, wine or baguettes. It is related however to the population's propensity to trust and adopt new things. Again, compared to the US, we have less of an entrepreneurial spirit, even though we invented the word, and traditions in France are slightly more anchored. So, when it comes to taking risks and helping new comers, whether they're artists or business people, the French public needs to first wait and observe. Some argue that this is the reason why big crowdfunding successes in France has so far been limited to mainstream art/products, like Grégoire's Toi+Moi.

Others point to a more condemning factor questioning whether we are in fact less altruistic? This is not to say that we never help our fellow man, but it might be true that, on average, we think of ourselves first. It didn't strike me immediately to be the case, however, I did notice pretty quickly that many people in France are reluctant to embrace a model for crowdfunding that is based on gifts (whereby supporters give money in exchange for a token from the artist's physical gift) versus one based on investments. Betting money and expecting returns appears to be a more natural exchange and one that the French can more easily comprehend.

Finally, needing to educate the consumer! This takes time, and going back to the first point, it takes even more time when people don't want to take risks. That's the reason why several founders hoped for more new comers in the industry, which would, according to them, help evangelize the model more rapidly.

Internet and technological development

How many groundbreaking business models have you seen emerge from Europe lately? Napster? Facebook? Kickstarter? All American companies! If being risk-averse is in itself, not enough of an encumbrance, over the years, it seems that in addition, a technological lag has materialized between North America and Europe. I'm talking about the adoption of Internet, and to go one-step further, e-commerce in general. Don't take me wrong; it's very bright out there for online shops and the likes. It is rather that online payments still have a long way to go to reach the levels of general acceptance at the level practiced in the US. Big portions of the population in France are still very hesitant to provide their credit card details to online merchants. Fortunately many online services have spotted this growing opportunity to provide greater levels of security and as such, they are developing the systems that will provide French online shoppers with the level of reassurance they need. Less fortunate than the companies building and profiting from these new systems, crowdfunding platforms and other sites, incur higher setup costs as they are required to support a variety of payment options, while they wait patiently for a leader in payment systems to emerge.

All the founders I interviewed remained steadfast agreeing that crowdfunding is an industry that bears good growth potential. If the inhibitors to growth can be overcome, which may just take time, as an owner of a crowdfunding platform; you will find yourself in an attractive market. If you are artists or an entrepreneur looking for new sources of funding, the world is flat and news travels fast. On an international crowdfunding platform you have the potential to find donors' from all parts of the world.

When I asked for a prediction on when we would reach the point of accelerated growth, answers varied from two to five years. One thing that they all agreed upon was that new market entrants could only help the market by validating the model. The more success stories the better! All that is needed is one huge success that brings together thousands of people around one universal cause, most likely a humanitarian initiative. What will it be? Who will be at the center of it? Only time will tell.

Written for Crowdsourcing.org by Benjamin Larralde

[Image credit: fotolia.com]

Benjamin is a firm believer in the potential of crowdfunding as a new model for raising capital. After trying his luck founding his own platform for financing creative projects, he was snapped-up by Google France, where he works today. Aside from this, Benjamin follows very closely Internet startups, especially startups that disrupt and change the music industry.

The two next weekly published parts will be: "how to make money with your crowdfunding platform", and "more things we can learn from the French founders of crowdfunding platforms".