With a sympathetic "Welcome to Windows 8", Steven Sinofsky, President of the Windows Division at Microsoft, launched the first post on the "Building Windows 8" blog inviting programmers around the world to crowsdsource the development of the new version of the world dominant operating system. Notifications of posts to the blog will be announced on Twitter stream @BuildWindows8.

"We've been hard at work designing and building Windows 8, and today we want to begin an open dialog with those of you who will be trying out the pre-release version over the coming months", wrote Sinofsky, who has been the President of the Windows Division at Microsoft since September 2008, responsible for the development and marketing of Windows, Windows Live, and Internet Explorer.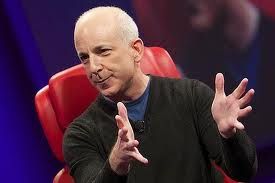 According to Sinofsky, Windows 8 reimagines Windows for a new generation of computing devices, and will be the very best operating system for hundreds of millions of PCs, new and old, used by well over a billion people globally. "Building the next release of Microsoft Windows is an industry-wide effort that Microsoft approaches with a strong sense of responsibility and humility", he wrote.


Called internally "B8", the blog aims to focus on the engineering of the product. "For the Windows team, this blog is an important part of developing Windows 8, as was our blog for Windows 7. Blogging allows us to have a two-way dialog with you about design choices, real-world data and usage, and new opportunities that are part of Windows 8", added Sinofsky.

He stated how Microsoft wants to work together bringing a major product to market. "We're genuinely excited to talk about the development of Windows 8 and to engage thoughtfully with the community of passionate end-users, developers, and information professionals", he emphasized.

Sinofsky reinforced the message that Microsoft are "100% committed" to running the software and supporting the hardware that is compatible with over 400 million Windows 7 licenses already sold and ones yet to be sold.

The Windows President reminded that so much has changed since Windows 95—the last time Windows was significantly overhauled—when the "desktop" metaphor was established. Today, he remarked, more than two out of three PCs are mobile (laptops, netbooks, notebooks, tablets, slates, convertibles, etc.). "These changes in the landscape motivate the most significant changes to Windows, from the chips to the experience".

According to Sinofsky, the objective of this "pre-release blog" is to make sure that they have a reasonable degree of confidence in what they talk about, before they talk about it. "Our top priority is the responsibility we feel to our customers and partners, to make sure we're not stressing priorities, churning resource allocations, or causing strategic confusion among the tens of thousands of you who care deeply and have much invested in the evolution of Windows".

Microsoft started the Engineering Windows 7 blog in 2008 in recognition of the need to re-engage the community and rebuild trust relative to the engineering and design of Windows, Sinofsky pointed out. "While engineering Windows 7, we learned some great lessons and renewed our sense of responsibility to the community".

"As we moved on to building Windows 8, we took those values and have built on them. Our focus on performance, reliability, compatibility, security, and quality is now baked into our engineering process even as we change Windows for a new generation", said Sinofsky.