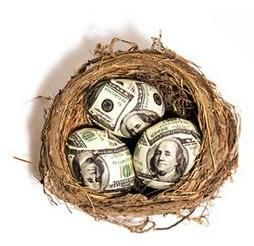 My last week ended with a roundtable discussion on crowdfunding with Dutch Economic Affairs, chaired by Prof. dr. Paul Louis Iske at ABN Amro's Dialogues House. Among those present were: CrowdAboutNow, Geldvoorelkaar, Seeds, Share2Start, Sprowd, Symbid, WeKomenErWel, supervisors from the DNB (Dutch Central Bank) and AFM (Dutch equivalent of SEC). The topic of debate was whether crowdfunding can offer a feasible alternative to the financing needs of SME in Holland and beyond. Before tackling this issue everyone agreed on the definition I proposed for crowdfunding, which does not differ much from the one you can find on Wikipedia. We then went on to position different existing crowdfunding platforms on a matrix to see how they relate to each other. The matrix had two main domains: donating vs. investing and financial returns vs. emotional returns.
This is what it looked like:
The list is in no way comprehensive, but it offers us a valuable insight: entrepreneurs and SMEs are now likely to find a platform to suit their financing needs and goals. The crowdfunding models offered currently extend from: acquiring funding by means of donation and intrinsic rewards for funders as one extreme (IndieGoGo), to a more conservative debt/equity financing and monetary rewards as incentives for funders as the other (GrowVC).
The platforms themselves are yet to decide on the most suitable business model. According to some estimates crowdfunding initiatives have so far raised about $80 million, I think the figure to be much larger, at around $280 million if you include KIVA's $205 million in loans. Do not let the numbers deceit you! KIVA is a non-profit, while Kickstarter takes about 5% fee from all successfully backed initiatives, which even at the most conservative estimate has not yet been enough for them to turn up a profit. The size of the market is indeed large and growing, however crowdfunding platforms are yet to figure out how to create a sustainable business model around the new phenomenon.
Not everything in the crowdfunding industry is so segmented, however. One unifying trend is that across the globe we find constrictive financial and securities regulation significantly affecting the rules of crowdfunding. Here is an example. In Holland, under the article 3:5 of the Law of Financial Supervisions (WFT), firms or persons without a special license are not allowed to hold redeemable funds of another person. Even though the law was never intended to affect crowdfunding, it does so in a straightforward matter. Most of the platforms permit the entrepreneur / artist to receive the amount he has collected only after the target has been reached. Thus, as the backers submit their contributions during the period opened for funding, the money has to be kept on the platform's accounts until the collection period expires. If the amount has not been collected, the money is refunded back to the backers. In the Netherlands it is impossible to go through that harmless procedure without breaking the law (unless you are a licensed financial intermediary).
To my best knowledge, profit-sharing crowdfunding models are forbidden by SEC regulation unless the entrepreneur /artist complies with expensive stock-market regulation. In France, only a very limited amount of investors can fund someone's initiative without falling under the spot-light of securities regulators, a number of investors that is indeed too small for crowdfunding. In general though, we see that governmental regulation intended for stock-markets and corporations also directly influences the world of crowdfunding.
At this point our debate centered on what the government could do to help crowdfunding blossem and consequently boost the economy. Me and many others present at the discussion believe that WFT article 3:5 needs to changed, to allow CF platforms to hold refundable cash. We also think that a useful step-up would be for the government to create a form of certification for crowdfunding platforms telling visitors and backers that the platform is secure and is in accord with the law – Crowdfunding Compliance Stamp of Approval of sorts. But for the rest, the government should just let the industry become and blossom – I truly believe that the participants will sort things out themselves!
Not all is lost yet! Today's roundtable was a major step for the government and other interested parties to get together and begin a debate on how to raise our promising child called Crowdfunding. Across the globe, in the USA, we hear news of SEC starting to tackle the problem of over-regulating crowdfunding as well. That leaves us with hope that crowdfunding is to take an important position as an alternative for funding of SMEs. That ship has yet a long way to sail, but in the least It appears to be setting the right course!
By Pim Betist

Pim Betist author of blog Crowd Funding – As we learn, we share and, Founder of Africa Unsigned, also created online label SellaBand, attracting music fans to invest and empower unsigned artists. More than 3 million dollars were invested in unsigned talent and around 50 artists "crowd funded" $50,000 to record and release their album. Nominated Dutch Direct Marketing Man of the year in 2008 and won the title of best speaker at MIA, Holland's largest marketing conference in 2008. Listed in Management Team as one of Holland's top 25 creative business people in January 2010.

Pim went on to create Africa Unsigned, 'because I wanted to move more towards music closer to my heart and I was inspired by a Jamaican taxi driver who couldn't join Sellaband due to a lack of recording facilities and internet access. I chose to focus on the African continent because of the diversity of African music and abundance of highly talented artists.'