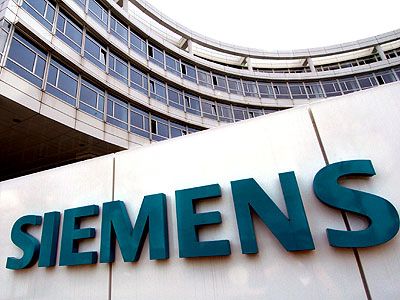 After launching a new storytelling format "/answers" together with renowned documentary filmers and journalists, Siemens, a leader in electrical engineering, operating in the industry, energy and healthcare sectors, has decided to take a step forward and call filmmakers around world to tell histories of how technology is changing cities for the better.

To gather these stories, the German company is launching a video contest on Zooppa, the world's leading source of user-generated advertising. Titled "Changing Your City for the Better," the contest awards filmmakers who submit the most captivating short films that demonstrate how technological innovations improve urban life and create a better world.

"After launching our new storytelling format '/answers' on siemens.com together with renowned documentary filmers and journalists in late February, crowdsourcing content for this magazine is the natural next step for us", said Tobias Dennehy, Editor in Chief Corporate Communications at Siemens.

"After all: the web is no longer about broadcasting; it's about listening and 'joint-casting'. That's exactly what we're aiming for in our cooperation with zooppa: listen to the community, get new, surprising impulses for our digital corporate flagship magazine /answers around urban life in the 21st century," he added.

According to the Siemens vision, the world is nowadays a complicated place. Population growth, urbanization and climate change add to humanity's challenges. In the battle to win the future, changing the world for the better, humanity has a powerful ally in technology. As sprawl and climate change continue to advance, people can use technology to improve quality of life and also lessen the negative impact on our environment.

"Cities are one of the main places where these challenges are most obviously visible, and also where we can achieve the most. Cities can be made more sustainable by using eco-friendly products and implementing innovative energy and infrastructure solutions", wrote the Siemens team in its briefing.

The briefing added that more than a century ago Werner von Siemens insisted that his company fulfill its responsibilities to its employees, to society and to nature. "I won't sell the future of my company," he declared, "for a short-term profit." Siemens, according to its team, still lives by these words today, as the company strives to innovate and drive improvements in sustainable cities, competitive factories, affordable health care, and the fight against climate change.

Contest contributors are asked to approach the creative challenge on a personal level. Siemens is looking for human, journalistic, authentic stories – not commercials or industrial films. According to the briefing, the videos should be about everyday challenges of urban life regarding the above topic areas and either personal vision of how and by what means urban life should/could be better in the future.

Videos should explore how innovations in energy supply management, urban infrastructure and building efficiency make their cities more sustainable. Read Siemens' creative brief to learn more about the challenge put forth by "Changing Your City for the Better."

The video can, however, also be based in the present showing how technology already does improve urban life for the better in the one or the other area – for single people, groups of people, communities or a whole city. For this project, Siemens is looking for contributions from around the world. Videos may be in any language -- with transcriptions in English.

See the video-brief here

Evoking its 160-year legacy of technological excellence in innovation and research, Siemens wants to showcase global filmmaking talent and bring attention to the role that engineering plays to increase the quality of urban life.

Whether it's showcasing how innovations aid the fight against climate change in Berlin, contain dramatic urbanization in São Paolo or ease the demands of population growth in New Delhi, the video contest will provide a global perspective on the sustainable cities of tomorrow.

"Behind every brand is a story about how a product or service improves the everyday lives of people," says Wil Merrit, CEO of Zooppa. "Video provides a common language for people around the world to tell these stories. We're honored to work on this project and we know that the filmmakers in Zooppa's global community will help Siemens articulate their vision of a more sustainable future."

"Changing Your City for the Better" accepts entries on Zooppa through September 30, 2011. The contest offers 15 cash awards totaling $40,000, with the first place winner receiving $15,000.