Last month Forbes named salesforce.com as the "World's Most Innovative Company". It would be an underwhelming expression to describe this as simply impressive. With an enterprise value of $20.7B and valuation of the last five-year metrics of an average of 39.5% revenue growth and 78.7% net income growth, salesforce.com tops Amazon at number two with comparative metrics of $92.7B, 32% and 37.6% respectively. So how is it that salesforce.com can top companies like Apple, standing at number five, whose innovations have fundamentally changed the paradigm regarding the way we buy and listen to music, watch movies and interact with our friends, colleagues and contacts within our social networks?
The answer lies in the fact that while Apple has transformed aspects of our day-to-day lives, salesforce.com has transformed the way we do business, being instrumental in moving firms to the Cloud and for fundamentally changing the way we buy and run our systems and infrastructure.

What's even more remarkable however is the fact that both salesforce.com and Amazon didn't initially target large customers. They established a solid base of customers by winning over high numbers of small customers and, once their base was consolidated, they moved into the large enterprise space. Salesforce.com captured the small to medium market by offering CRM SaaS services (Software-as-a-Service) to companies that needed their services but that were out of the reach and below the radar of software and service providers that saw large enterprises as their primary customers. Salesforce.com made it easy, on a per user basis for less than $50 per user, for companies to license their software for small groups of users. No investment in infrastructure was needed, salesforce.com safely protected valuable client and prospect data, and you could buy more as you grew or less if the business turned the wrong way. Once established as the standard for sales force automation, entering and capturing the large enterprise market was just a question of execution for salesforce.com.
In the case of Amazon, it operates the gold standard of a no frills model. For Amazon it's about volume and standardized offerings that drive scale as it pursues the perfect model for optimal efficiency and minimum transactional costs. Amazon builds capability to support its own operations and then creates additional scale by increasing the demand for its operational capacity beyond its own growth needs. While Amazon.com's product range is largely targeted at the B2C market, its Cloud solutions and M-Turk Cloud Labor workforce were initially targeted at SMBs on the same premise as salesforce.com – make it easy, make it cheap, and make it highly flexible.

If we look at the adoption of crowdsourcing today, its foothold is being established within the SMB market – the same adopters that drove Salesforce.com's and Amazon's momentous growth. For start-ups and SMBs, crowdsourcing is the panacea of solutions. They lack scale and therefore they have limited or no access to cheap labor:, they are inherently inflexible as they are too small to do everything they would like to do, and they are not well served by a provider market that isn't geared up to serve them and offer them the terms they offer to their larger customers. Crowdsourcing therefore is the solution of all solutions – on-demand services, low cost point of entry, and no long-term commitment to secure the same rates and terms as larger customers.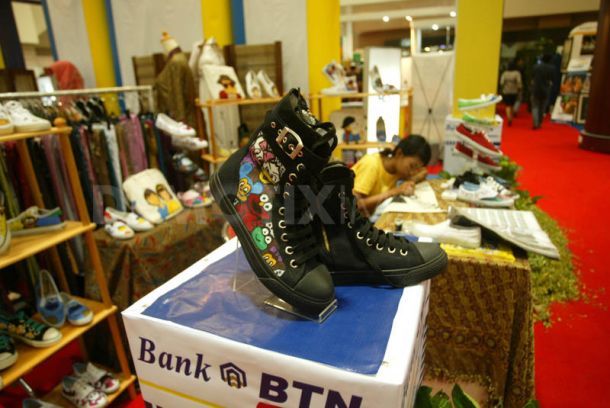 Whereas the opportunities for competitive advantage gained through outsourcing are at best marginal, for SMBs crowdsourcing is the answer. In the way that SMBs are driving the adoption of Cloud, expanding upwards and outwards, SMBs will drive the adoption of crowdsourcing. A large enterprise can point to a hundred reasons for limiting its adoption of Cloud, – data security, legacy systems and incumbent costs being the most common. SMBs had no better option than to leverage enterprise-class performance by rapidly adopting the Cloud –barriers didn't exist or at least were not insurmountable.

It will take a little while as I referenced in my post yesterday, but be sure that SMBs' demand for crowdsourcing will test the model, establish the best practices and validate that crowdsourcing is a viable model for companies of all sizes.