Even the best ideas are rarely perfected alone, and technology continues to offer ways of bringing creative minds together. Focusing on what it calls "social ideation", Ahhha is a brand-new crowdsourcing platform that aims to help innovators bring their ideas to life.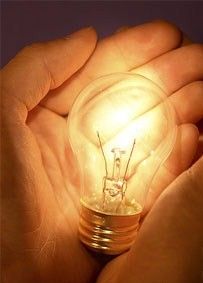 Based in California, Ahhha lets anyone with a good idea for a product or business concept "claim" it on the site for free with a description and photos or a diagram. Ideas can be kept private, or they can be shared — either with select friends and family or with the public at large. When ideas are shared, they can be opened up for comments and voting, enabling the discovery of related ideas and the identification of potential collaborators. Users of the site can then assess whether and how to move forward with their idea and refine it accordingly. Ahhha automates the execution process by handling the "heavy lifting" portions, it says, including specification refinement, design, prototyping, legal, product development, marketing and distribution. Using a point-based system, meanwhile, contributors to an idea's development earn points redeemable for cash or a range of products and services. A video on YouTube explains Ahhha's premise in more detail.
There's no denying the power of the global brain; add a little technology, and the result could be just what it takes to move forward with your next big thing. Time to experience an "Ahhha" moment of your own? (Related: New startup incubator focuses on innovation in the health sector — Incubator for socially focused ideas — Tapping the crowds for sustainable ideas and funding.)
Post courtesy of Chris Turner, Springwise.
Chris Turner is Springwise's Managing Director. Previously, Chris worked as a strategic planner before heading up trendwatching.com's London office and Research & Analysis unit. Chris can be reached at chris@springwise.com.