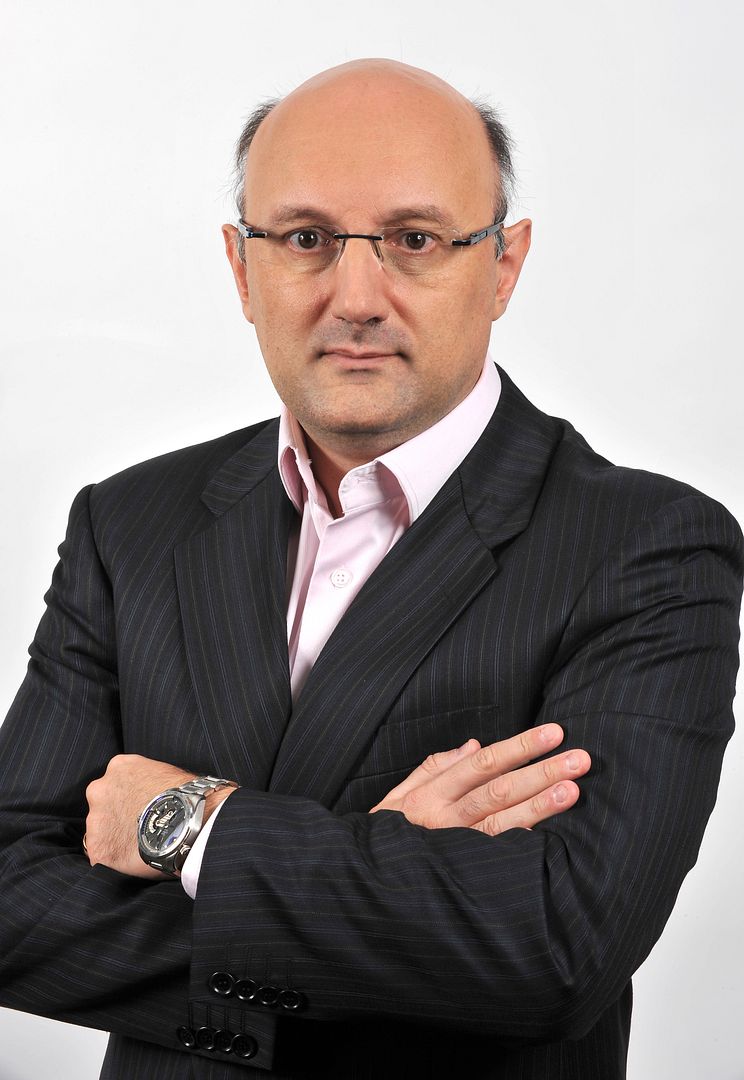 The Brazilian construction firm Tecnisa has decided to incorporate a seemingly simple idea into its new buildings, yet one that has never before been thought of by the Brazilian construction industry: it will transform garages into areas as pleasant as the lobby of a building. After all, it is from here that the majority of residents access their apartments every day. A solution, which reached the company via Tecnisa Ideas , an open innovation program with almost two thousand contributors. "How had we never thought of it before?" asks Romeo Busarello, Tecnisa's director of Internet and Innovation since 2001.
Mr. Busarello embodies the spirit of Tecnisa's innovation. He talks and thinks really fast! When I spoke to him last week he'd just returned from a trip to Florianópolis, in the state of Santa Catarina, where his company organized another "speed dating" event for business. In this kind of meeting, Mr. Busarello is able to talk to more than 20 "idea-guys" in a single day. "Each person has 20 minutes to present his or her ideas. If I like it, we arrange another meeting to explore the issue more. It's fascinating," he said.
This "speed dating" for business was Tecnisa's own solution to a really "nice" problem: the enormous quantity of ideas the company was receiving. "Today, nobody has time to spend at long meetings," Mr. Busarello explained. And then, inspired by the original concept, used by men and women to find a partner, Tecnisa applied this new technique for business strategy. "It is exciting. There are a lot of smart guys in Brazil nowadays," said Mr. Busarello, who teach innovation at ESPM (Escola Superior de Propaganda e Marketing) and Insper.
The "speed dating" was a natural development for Tecnisa after they launched their Tecnisa Ideas portal in 2010. "We have received 1,119 ideas since last September,", explained Busarello, who works with two managers selecting the best ideas. "It is the end of the myth of the solitary genius. We live in an era of themed crowdsourcing," he said. Busarello uses the expression "themed crowdsourcing" to explain a specific type of crowdsourcing developed for one specific purpose. For example, a call for action developed by Tecnisa in 2009, looking for ideas to improve the quality of buildings for elderly people.
Working with elderly communities on Orkut, Tecnisa received 202 ideas via a social networking website, which is very popular here in Brazil and is owned and operated by Google. Two of these ideas were approved by the company board and the creators received R$2,000 ($ 1,256) each for their contribution. One of the winners suggested a simple, but very significant solution: change the swimming pool ladder to a ramp. "We worked together with the community," explained Mr. Busarello. Tecnisa did the same when they decided to work with the gay community. "We started working with this community in 2004 and today, [they represent] 12% of our sales," he said.
But collecting and bringing good and innovative ideas to the table is not enough to put them into practice. The culture must also be incorporated into the company, explains Busarello. "It is necessary to know the DNA of the company to understand what kind of idea can be exploited," he says.
"First we have to choose the best ideas. And after that, we have to face a great internal struggle to see these ideas implemented. Even in Tecnisa, with support of the president, is not so easy to move beyond the comfort zone and put ideas into practice," observes.
Innovation is no guarantee for profit. But it motivates people inside and outside the company. It generates buzz and comments and improves the business image, said Busarello. "See the iPad's case, for example. Tecnisa was the first Brazilian company to adopt it as a marketing tool. One iPad for each salesperson. We didn't earn money with this action, but it generated satisfaction for the team".
Busarello pointed out four advantages to investing in innovation: competitive advantage, source of pride for employees, results, and construction of the brand. "In innovation we think: do a little, sell a little and learn much." Ten years ago, Tecnisa decided to invest in technology. Today, 35% of its sales come from its online presence . "We work with open innovation always. There are a lot of foolish ideas. But we can find many good ideas as well. Small solutions that helps people's lives," he observes. "And this is a good reason to keep going."
By Flavio Gut
Flavio Gut is Crowdsourcing.org's correspondent in Brazil. Flavio's experience includes executive editor of Agêncita Estado and newspaper O Estado de S. Paulo, and reporter at Agência Folha, Agência Estado, and Jornal da Tarde. He can be reached at flavio@crowdsourcing.org