It's a simple concept: a philanthropic Kickstarter with nudity. Set to launch at the end of October, Bare Naked Bake Sale allows anyone to launch a charitable campaign — like 'Give Cancer The Finger,' one of the early sample campaigns — backed by some tasteful semi- or fully-nude photos. Crowdsourcing.org spoke with Bare Naked Bake Sale founders Justina Walford and Stacy Cumberbatch to learn more about their rousing new style of crowdfunding.


How (and when) did you conceptualize Bare Naked Bake Sale? To put it simply: why nudity?

Justina Walford: I posed topless last year for Breast Cancer Awareness month and I gained a lot from that experience. I bonded so strongly with the women I posed with, and it was a great personal experience. The only challenge was that while the photo spread led to radio interviews, articles, and some significant donations for the cause, there was unfulfilled potential to raise even more funds. So I thought up Bare Naked Bake Sale.

Stacy Cumberbatch: I first found out about Bare Naked Bake Sale via an Indiegogo campaign Justina did in the spring of this year to raise funds to launch the company. I stumbled on the campaign, thought it was a great idea, and made a small donation. Well about a week later, I was part of a team that won 1st place in Startup Weekend Miami's May 2011 entrepreneurship challenge based on another crowdfunding startup idea. While researching crowdfunding platforms, I came across Justina on crowdsourcing.org on a thread asking a question similar to my own, so I reached out to her to keep in touch, and only when I saw her email signature I realized it was the same person I'd made a donation to the week prior. About a month later I was in New York, we talked more about her ideas, and it just made sense. Nude fundraisers like the Scar Project have been done in the past with success, and she saw an opportunity to bring that same fundraising power to other causes. Combining the marketing power of nudity with the fundraising power of crowdfunding, Bare Naked Bake Sale was born to maximize each to its fullest potential.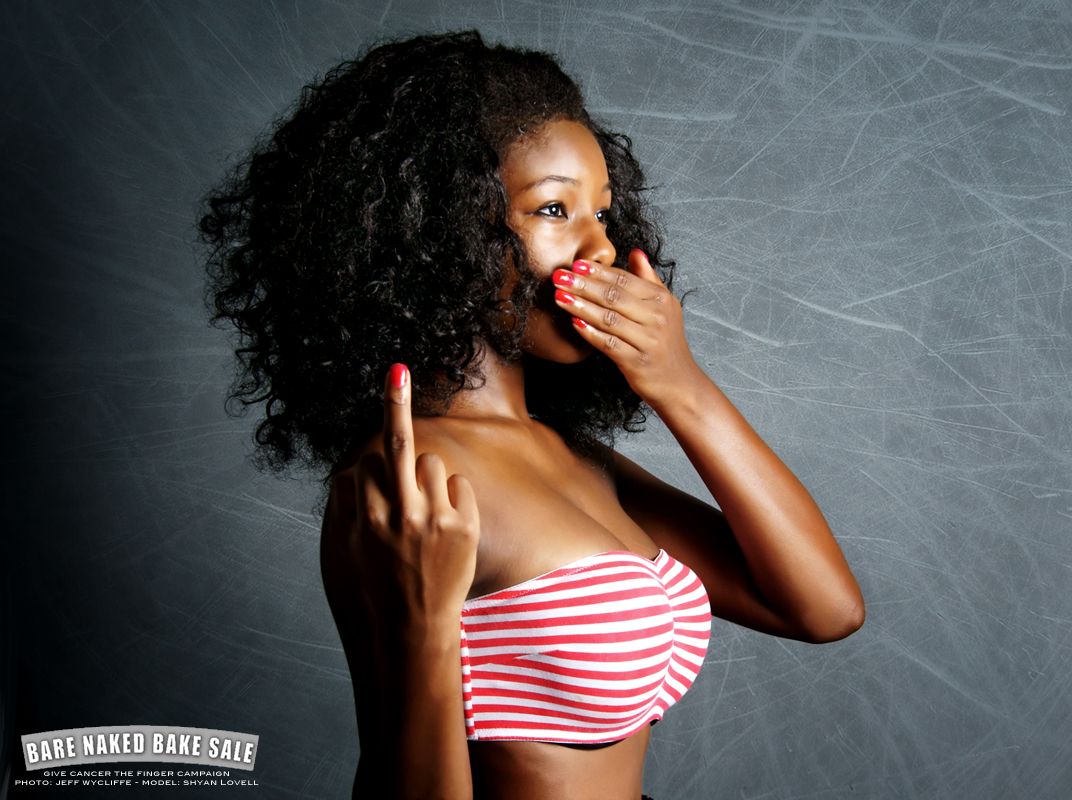 In your opinion, what is inappropriate for a campaign (i.e. how much is too much)? Or will you allow the community to have free rein?

Stacy: Our purpose is not to just show naked photos. We want to show artistic, captivating photos that use nudity to tell a story and rally people behind a particular cause. We intend to review and approve every submission, so if we feel the campaign submitted is not in line with our vision, we reserve the right to reject it with or without suggestions. We'll tend to err on the side of strategic or semi nudity, but full nudity is welcomed as long as there is an artistic value in it.

Justina: To me, the only rule is never think getting naked is enough. Being sexy is fine. Being shocking is cool. But you won't raise money if you don't inspire. Be inspirational. If someone applies with something that seems controversial, we will ask ourselves "is this changing the world?" That is the real test.


Tell me about the shoots you've participated in (either as a model or a spectator). What is the experience like? What type of people show up?

Stacy: To set the initial tone for the platform we've decided to hold our own photo shoots for causes we selected. We've photographed for three different causes so far, all with volunteers. Though a few models have been professional models, musicians, and actors, most have been regular, everyday men and women who have never posed nude before. They came from friends of friends and Craigslist postings and just felt strongly about the cause and wanted to participate. Interestingly, since the first shoot, the volunteers have been so pleased with the end photos and the chance to have fun while doing it for a good cause, that most have come back to shoot with us a second and third time. That's what we want — people of all body types and backgrounds to look at our photos and see themselves, be inspired, and know that they can make a difference too.

Justina: I have loved the modeling experience during this. I have so much fun and feel a real connection with the people I pose with. And it's affirming! Body affirming. I know many people jokingly tell me they think someone would pay money to put their clothes back on. That is so untrue. It is by posing naked that helped me see how every body type can be inspirational. When we are that vulnerable in front of the camera, it's not just the body that is exposed. There is so much more in the frame.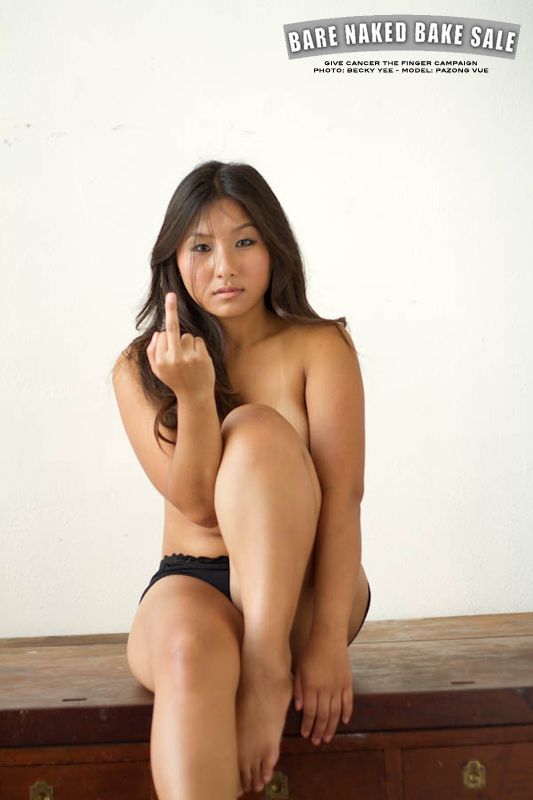 Do you expect BNBS to cause some controversy in the philanthropic realm?

Justina: Overall, I can see us getting some criticism. But I wouldn't be pursuing this if I didn't see a growing trend for the national acceptance of mixing nudity and philanthropy. Firefighters make their calendars. Celebrities, sports stars, police, even our NYC MTA just did a calendar. Baring all (or some) for a charity calendar has been around for a long time. We're just updating the technology.

Stacy: Absolutely, we wouldn't be doing our job well if we didn't. If you look at PETA, they have been using nudity in their campaigns for years, and like them or not, they definitely get attention and get funded. We want to bring that same marketing power to other charities and really make a difference. Obviously we are offering a niche service, but we think we will work perfectly with animal rights, environmental, artistic, health, and social causes.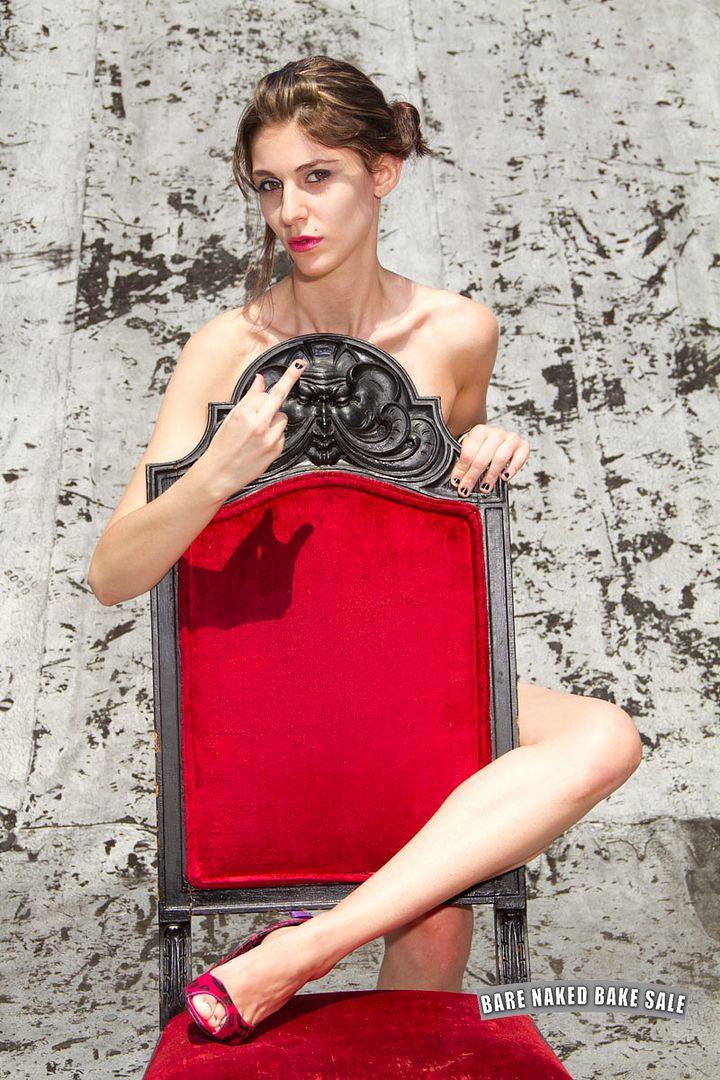 How do you intend to get the word out about the site? How will you craft that message?

Justina: We are a crowdfunding site, so it makes sense to crowdsource our message and projection of that message. The community we've built so far have really been integral to the shaping of our message. The fans we have are already so loyal and imaginative that we trust them inherently. So if we are unsure about a detail of our message and our game plan, we ask them. And we always get answers. Some answers surprise us, so we explore a little more to understand. It's a fantastic process I'm so glad we have the luxury to use.

Stacy: We have a pretty robust media plan in place. We are lucky to have a talented Publicist that has years of experience in celebrity and non-profit PR on our Board of Advisors, so that will be a big factor. We've been establishing partnerships with like businesses for cross promotions, so we'll be able to tap into audiences in our demographic right off the bat with those joint endeavors. Also, we are planning monthly events that serve as fundraisers and introductions to our company to drive offline traffic online. We want to encourage people of all shapes, genders, and background to feel comfortable using our platform knowing our mission is to mix charity with fun in an artistic, captivating manner. Our message is our tagline — Change the World With the Shirt Off Your Back.

At what stage in the project are you at presently? How close are you to launching the fully featured site?

Stacy: We are just entering initial Beta testing and anticipate being able to launch at the end of October. Folks who want to be notified of the launch can sign up here.

Where do you see Bare Naked Bake Sale in a year? Three years?

Justina: In a year, we are going to hit our million dollar month in funds raised. In three years, every person in the US will know at least one person who campaigned on our site.

Stacy: Once we are launched our one-year goal is to have local teams in cities nationwide that do online fundraisers and live events. We'd also love to be able to do a few celebrity fundraisers in that time. Our three-year goal is to be like Kickstarter, with nudity. Our target is to create an online community around the idea of going nude for good, and carve out a respectable niche in the crowdfunding arena.

What else should I know about Bare Naked Bake Sale that you haven't already told me?

Justina: We are in beta testing because of the strong crowdsourcing community, like crowdsourcing.org, twitter, linkedin groups, etc. I got so much of my initial research from crowdfunding message boards and knowledgeable posters from around the globe. And, of course, meeting Stacy through this site has catapulted Bare Naked Bake Sale forward. Crowdsourcing is an excellent concept made exceptional resource through the creative and generous people involved. As Bare Naked Bake Sale expands, we are going to explore more avenues to utilize that endless fountain of resources, so stay tuned.

Stacy: Our whole purpose is to find a way to make raising funds more effective for the causes and more fun for the fundraisers, so we've put a great deal of planning into the mechanisms of the platform aside from the nudity aspect. Nudity is the flash that we'll use to draw users in, but the community we build and our campaign success rate is the substance that will keep bringing them back.

Bare Naked Bake Sale founders Justina Walford and Stacy Cumberbatch have over 30 years cumulative experience in business development, branding, and entrepreneurship. Thanks to both of them for participating.