Crowdsourcing has been experiencing a renaissance of late.

Virtual teams, distributed work and being your own boss have become the norm for many. Existing business models are achieving scale and new modes of work are coming online. Welcome to a brave new world.

To date there have been two critical waves of crowdsourcing innovation. A third is emerging with enormous potential. As the world continues to flatten, crowdsourcing opens new opportunities for companies and entrepreneurs to harvest the talents of thousands, if not billions.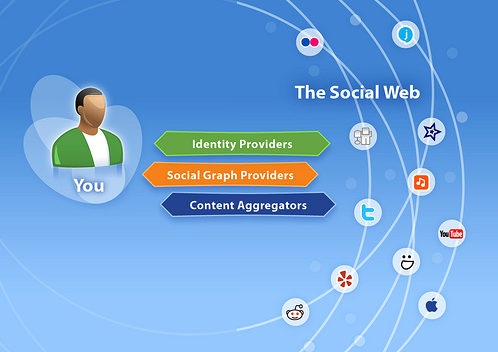 (Image credit: http://blog.plaxo.com)
Wave 1: Talent Discovery and Service Fulfillment

The pioneers in the crowdsourcing space typically came of age helping companies efficiently find and qualify freelance talent. ELance, LiveOps (backed by CMEA) oDesk and uTest help customers find resources for Web development, quality assurance and customer support. 99Designs locates creative talent. A number of these companies achieved critical mass with a competitive advantage that comes from scale, performance and high-quality service.

Wave 2: Micro Work

More recent entrants have created marketplaces in new classes of "micro work." Amazon's Mechanical Turk was the precursor and inspiration for tasks such as data cleansing, image processing and content moderation. The tasks are typically lower in value, but higher in volume. Players like CrowdFlower and SamaSource are building platforms and workforces to fulfill micro work at scale. Others, like TaskRabbit and Pixazza (backed by CMEA), are creating new business models.

So where is the next generation of opportunities?

Wave 3: Crowdsourcing Meets Mass Action

I believe the new frontier in this space will come at the intersection of two major trends: the continued splintering of complex work into virtual assembly lines, and the distribution of this work across massive numbers of people. Social networks will facilitate it.

Increasingly, the social graph allows everyone to build a crowd. People routinely access thousands of friends, acquaintances and like-minded people across platforms like Facebook, LinkedIn and Twitter. Social games already coordinate billions of hours of human energy.

What new kinds of applications should we expect to see? Anything that leverages the instant mobilization of thousands of people behind computer screens and cell phones:


Looking for someone to troubleshoot your technical support questions? Have instant access to technical talent that happens to be driving or waiting for the subway.
Want to create the next generation of search? Tap into the collective wisdom of the world to help you get to the right information.
Want to make sure you're heard by your president? Mobilize the like-minded to bring out the vote through spontaneous campaigning.
Marketing for a cause or business you're passionate about? Instantly mobilize micro-donations.


New technologies are making it easier than ever to harness personal networks and wield your crowd. Now, the only question is, what would you do with 10,000 friends?

Written by Saad Khan and previously published in the Venture Capital Journal.

Saad Khan is a Partner at investment firm CMEA Capital and leads their seed initiative and crowdsourcing investments in companies like Pixazza, Blekko, Jobvite and LiveOps. You can follow him on Twitter @saadventures or read his blog at saadwired.com.