Market research, an integral part of an informed business strategy, typically relies on the knowledge of industry analysts and vendor marketing for insight. Thinkspeed believes it has a better model, one that taps into the collective intelligence and expertise of a crowd of professionals to provide accurate, informed market research more in tune with consumers' purchasing decisions. Using a "curated crowdsourcing" format, Thinkspeed engages portions of its 10,000-strong community to generate market research for technology companies, investment professionals, IT decision makers and the like. Crowdsourcing.org spoke with Arun Prakash, Thinkspeed vice president of marketing, to learn more about the company's crowdsourcing-based model of market research.

How does Thinkspeed fulfill a unique position in the crowdsourcing space?

Arun Prakash: Despite over $1.5 trillion being spent annually on IT purchases, enterprise technology decision makers still primarily rely on industry analysts and vendor marketing for guidance and intelligence. In the consumer space, purchasing decisions are largely influenced by the crowd, but this transition has not yet taken place in the enterprise. Thinkspeed is one of the first services that enables companies to get direct market feedback and intelligence from a community of professionals employing crowdsourcing principles.

Thinkspeed's model is based on its community members' expertise level, sometimes called "expert sourcing" or "curated crowdsourcing." Thinkspeed first picks specific members of its community to respond, based on their backgrounds, and then invites them to participate in each study. Customers can then rate respondents in order to close the feedback loop.

How did you and your co-workers conceptualize and launch the site?

Prakash: Having been in product marketing and corporate development roles previously, we knew the value, and difficulty, of getting targeted and reliable information for technology initiatives. That led to various initial ideas which eventually became Thinkspeed.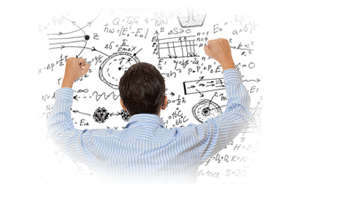 What type of clients do you work with?

Prakash: Our customers typically include marketing and strategy groups within technology companies, IT decision makers in large enterprises, and investment professionals in venture capital or private equity firms.

What are some of the most interesting pieces of market research Thinkspeed has undertaken thus far? The most challenging?

Prakash: A recent interesting study involved understanding how CIOs and IT executives at hospitals viewed one of the most talked about topics within the new health law – Accountable Care Organizations (ACO). We were happy to help facilitate this study which has real impact with what is happening in the US today.

One challenging study involved a large software company exploring the adoption of Software-as-a-Service (SaaS) in Latin America. We were able to match our various members in that region with this study, providing some interesting results to the customer.

How quickly are you able to turn around a questionnaire into fully-fledged market research?

Prakash: Anywhere from a few days to a few weeks for studies involving harder to find expertise. We hope to be turning around studies in a matter of several hours in the near future.

How large is your professional community? How do you build your community, and what incentive is there for professionals to participate?

Prakash: We are currently at about 10,000 members. Initially, we made invitations to various professionals, who in turn joined the community and referred other members. Our explicit incentives have so far focused on cash payments for participation. Of course, implicitly, our members are interested in participating in research that will hopefully help shape the future of technology.

What have you learned about crowdsourcing from working at Thinkspeed? What surprised you?

Prakash: We were surprised at some of our early study results, showing that as little as 10 respondents, with the required expertise, can provide meaningful insight for our customers, and they told us as much. We thought it would take a lot more, but realized our model is very different than a typical survey with sampling errors. The results we provide are directional and qualitative inasmuch as they are quantitative.

Where do you envision Thinkspeed in a few years?

Prakash: Our vision is to help companies make better technology decisions by making it simple and cost-effective to receive feedback and intelligence from a broad pool of professionals to better inform their decisions. We see ourselves as a de facto checkpoint, along with industry analysts such as Gartner or IDC, in the process of making technology decisions.

What else should I know about Thinkspeed that you haven't already told me?

Prakash: We received seed funding earlier this year from Virgo Capital, a private equity firm focused on technology investments. We are seeking to grow the team and are looking for brilliant engineers and marketers to join our Austin or Sunnyvale offices.

We'd like to thank Thinkspeed's Arun Prakash for participating.