Web's Largest listing of crowdsourcing and crowdfunding events
Events
Advertise
Web's Largest Directory of Sites
2,968 crowdsourcing and crowdfunding sites
Search results for: Innovation Eschange
Crowdfunding, Open Innovation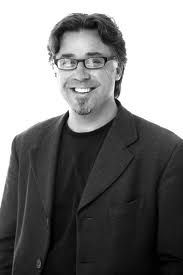 A worldwide survey developed by blur Group showed that nearly half of entrepreneurs and start-ups are developing 'knowledge-as-a-service' (KaaS) business models and crowdsourcing is a popular method to jump-start projects.

The study had reviewed the 1,546 members that had particpated on the Innovatrs Exchange www.innovatrs.com , an innovation platform where corporations worldwide can discover, partner with or invest in innovative startups and entrepreneurs.

Crowdsourcing.org interviewed Philip Letts, the founder and CEO of blur Group, a London based international crowdsourced creative group with 11,784 creatives all over the world delivering relevant design, marketing, advertising, media and ideation services. Its main clients are CNN, Financial Times, GE Healthcare and Ralph Lauren.