Web's Largest listing of crowdsourcing and crowdfunding events
Events
Advertise
Web's Largest Directory of Sites
2,968 crowdsourcing and crowdfunding sites
Angela
Distributed Knowledge, Open Innovation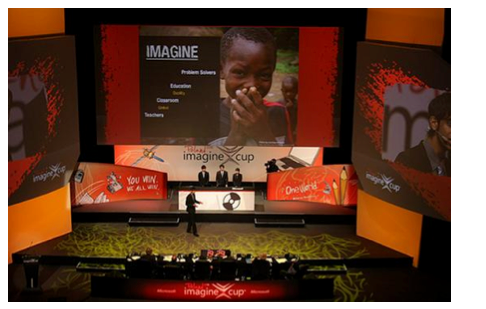 On November 22, 2010, Microsoft Corporation announced the launch of the 'Imagine Cup Solve This' program, a student technology competition designed to help nonprofit organizations, non-government organizations, and intergovernmental organizations. While providing the inspiration for students who wish to help with solving some of the worlds toughest issues. It is a part of the 'Imagine This' competition, which has been ongoing for nine years.
Crowd Creativity, Distributed Knowledge
Although Crowdsourcing has been around for some time now, the growth of the World Wide Web has quickly boosted it's use to epic proportions. Whether it's being used to help M&Ms decide the next color they will create their candies in, or as a phone app to make users aware of traffic conditions and license checks, crowdsourcing has become a major part of our everyday lives. This tool for bringing the public together on ideas and opinions has even made it's way into college classrooms, expanding into more and more fields everyday.