Web's Largest listing of crowdsourcing and crowdfunding events
Events
Advertise
Web's Largest Directory of Sites
2,968 crowdsourcing and crowdfunding sites
Kanini Mutooni
Although women play a major role in the economic development of emerging economies, they have the least access to capital and credit compared to their male counterparts. Giving more credit to women has been mooted as one of the fastest ways to reduce poverty in emerging economies. Therefore, increasing access to capital for women through crowdfunding could also be presented as a clear business proposition to actors in the crowdfunding sector as their repayment rates far out way those of men!
Crowdfunding
Recent cases of Initial Public Offering's (IPO's) of Micro Financial Institutions (MFI's) have rewarded investors at the expense of borrowers. Post IPO, interest rates have been driven to exorbitant levels thereby compromising the mission of MFI's to engage in financial lending to smaller borrowers that have a stated social aim of helping to alleviate poverty being compromised. Is the concept of an IPO for an MFI irreparably damaging to the interests of borrowers and does crowdfunding offer an alternative approach that could allow MFIs to get larger and at the same time protect their clients from high interest rates exposure?
Crowdfunding, Distributed Knowledge
About 10 years ago, no one believed that going online to find a husband or wife would be something normal, acceptable (not to mention profitable!!). Fast forward 10 years later and online date is no longer a fad but very much a normal thing, almost like ordering a skinny, flat white latte!!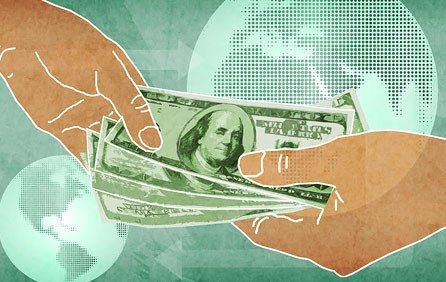 Could Peer to Peer lending and Crowdfunding follow the same route in the next few years? i.e. move from a revolution to being mainstream methods of raising capital for new businesses? While both crowdfunding and peer-to-peer lending are ways to secure capital online, the two are different from one another and the aspects of each option should be considered carefully.